YouTube brings down paywall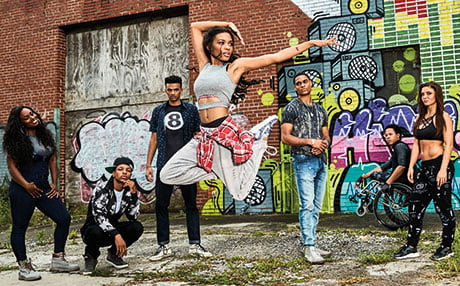 Step Up: High Water has been put in front of YouTube's paywall
YouTube has made a selection of its originals, which were previously available only in their entirety to its premium subscribers, free to watch without ads for a limited time.
Susanne Daniels
The originals put in front of the paywall include Sherwood, Escape the Night, Matpat's Game Lab, Step Up: High Water, Impulse and Sideswiped, while YouTube will make additional shows free to watch over the next few weeks.
The Google-owned platform said the move had been taken to encourage viewers to stay at home in order to prevent the spread of coronavirus..
"As people cope with a more limited way of life, we remain committed to lifting peoples' spirits during these challenging times," said Susanne Daniels, global head of original content for YouTube.
"With a diverse collection of fan favourite YouTube Originals now available to stream for free, we are continuing to promote safety while offering our users of all ages entertainment across the globe."
YouTube Premium changed up its subscription model towards the end of last year when it decided to release its originals in front of its paywall one episode at a time. Viewers who want to watch the whole series immediately can do so by paying for a YouTube Premium subscription.
Recent News
TBI Weekly: Why Disney's 'Modern Family' deal matters
The narrative around the US studios' direct-to-consumer strategies ...
Cineflix Media's Julien Leroux launches UK-based Paper Entertainment
Former Cineflix Media exec Julien Leroux has formally ...
Italy's Casta Diva hires former Banijay exec Massimo Righini for ...
Italian media firm Casta Diva Group has launched a ...
News round-up: BBC adds 'Bates Motel' & Steve McQueen docs; Barcroft ...
BBC adds Bates Motel & Steve McQueen docs ...
Kids roundup: Netflix takes 'Oggy' reboot;  Wildbrain to shop 'Alva's ...
Netflix takes 'Oggy' reboot Netflix has acquired ...