WarnerMedia to enter The Cube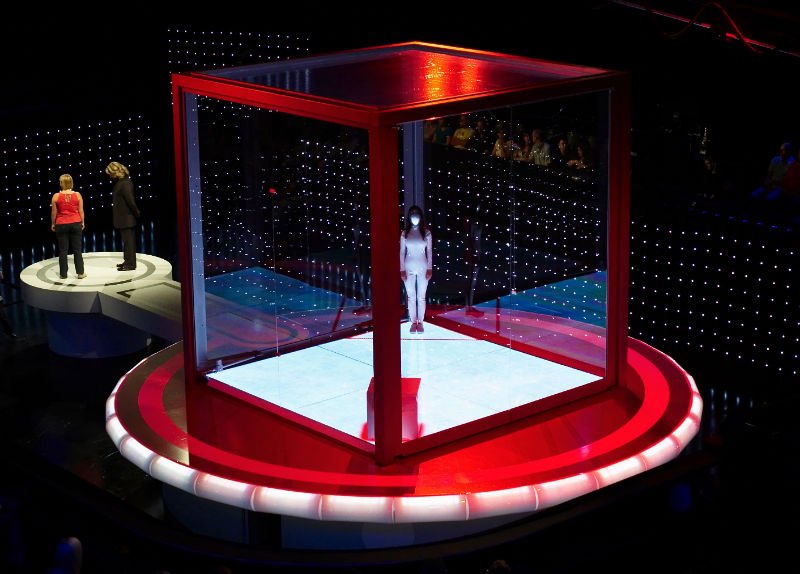 The Cube is also being revived on original broadcaster ITV in the UK
US media group WarnerMedia has commissioned a local version of UK gameshow format The Cube.
All3Media-owned Objective Media Group is behind the US remake, which will be hosted by former NBA star Dwayne Wade.
The show features pairs of contestants who must demonstrate skill, nerve and determination by braving The Cube, where they attempt seemingly simple physical tasks within the nerve-wracking confines of a glass box in the hope of winning a major cash prize.
It was originally commissioned by UK commercial broadcaster ITV, which recently announced it was reviving the format, with Wildcard Television, part of Objective Media Group, producing.
A 10-episode order has been placed by Corie Henson, executive VP and head of unscripted programming for WarnerMedia's US cablenets TBS, TNT and truTV, although WarnerMedia has yet to announce which network will air the show when it premieres in 2021.
Henson said: "The Cube is a massively popular national treasure in the UK. Honestly, I can't believe it hasn't been snapped up here in the US before now. It is a visually stunning but super-simple game that everyone can play and almost no one can win."
The series will be executive produced by Wade and his production company 59th & Prairie Entertainment, as well as Layla Smith and Jilly Pearce for Objective Media Group.
Recent News
TBI Weekly: What Discovery+ means for global non-fiction
Discovery+ looks likely to be the last major streamer ...
Universal Music launches Mercury Studios, led by BBC Children's alum ...
Universal Music Group (UMG) has launched a "multi-faceted ...
News round-up: ITV Studios sells 300+ hours in India; Newen Connect to ...
ITV Studios sells 300+ hours in India Soon-to-launch streamer Discovery+, ...
Relationships, resilience & rebates in Western Australia
Briege Whitehead, founder of Australian producer White Spark Pictures, ...
Disney cuts swathe of senior execs as TV restructure begins
A major round of lay-offs is underway at Walt ...