Walter Presents bags eight Beta titles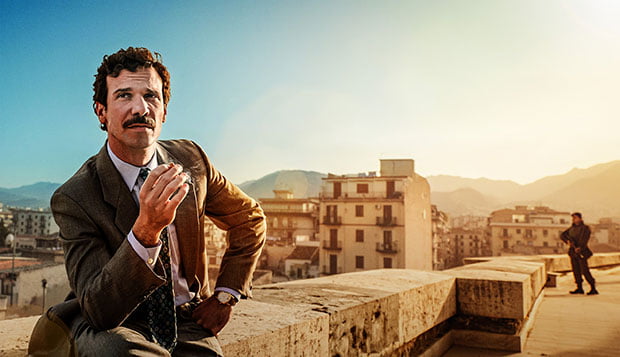 Italian thriller series The Hunter
UK non-English-language drama VoD service Walter Presents has picked up eight series in a multi-territory deal with Beta Film.
Included in the deal are three Italian series – thriller The Hunter (Il Cacciatore), detective drama Rocco Schiavone: Ice Cold Murders and period drama Imperial.
From Spain are Under Suspicion and What the Future Holds, while French-Canadian The Wall: Cover Your Tracks, Sweden's Hassel and German thriller The Vanishing will also be debuting on Walter Presents.
"As Walter Presents continues to expand to new territories and our existing audiences remain hungry for new content, there is an ever-growing need to acquire quality drama from distributors in bigger volume deals," said Walter Presents co-founder and curator Walter Iuzzolino.
"With such a rich and textured slate sourced from countries across the world, we're delighted to secure this deal with Beta Film. As an Italian, I'm particularly proud to see the growing popularity of Italian drama and am delighted to have secured two very different but equally compelling Italian thrillers."
Recent News
Amazon fast-tracks 'The Boys' spin-off after global success
A spin-off to Amazon's comic book series ...
UK factual indie Passion Planet hires wildlife producer Nick Stringer
UK prodco Passion Planet, a division of London-based factual ...
News round-up: ITV America's Sirens reveals 'Baddies'; Cineflix sells 'Ordinary ...
Sirens unveils 'Baddies' with 16-year-old Marsai Martin ...
Gaumont preps Mexican drama with 'This Is Not Berlin' duo
French studio Gaumont is developing a Mexican music drama ...
HBO Max orders 'dark, horror-tinged' Pretty Little Liars reboot
HBO Max is rebooting Pretty Little Liars with a ...