Veteran Canuck duo creates Epic Storyworlds
Dex & the Humanimals will be available on VoD platform Tou.TV
Children's entertainment executives Steve Couture and Ken Faier have joined forces to launch Epic Storyworlds, an independent children's content creation company headquartered in Quebec.
Epic Storyworlds is a sister company to Faier's Epic Story Media and will serve both local and global audiences with IP across TV, digital, gaming and consumer products.
The company has already secured its first commission from Radio Canada for an animated comedy-action series for six- to 11-year-olds called Dex & the Humanimals.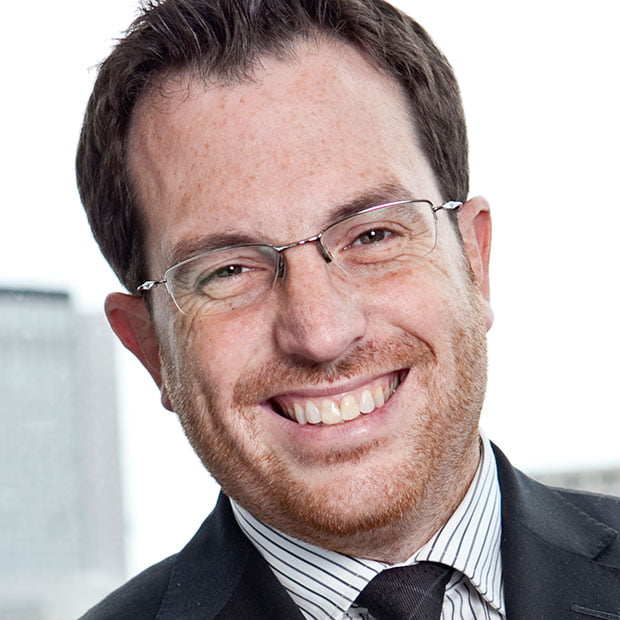 Steve Couture
Created by Raymond Boisvert and Paul Stoica, the show is set in a world where human-animal hybrids have been living in harmony for centuries, until a cyborg threatens its existence by building an army of cybornimals to help her take over. It is up to Dex, a cyborg with strands of humanimal DNA, to save the day.
The 6×11' show, which is co-financed with assistance from the Shaw Rocket Fund, CMF and Quebec City, will debut on Radio Canada's VoD platform Tou.TV.
Steve Couture is the founder and former CEO of Quebec-based digital entertainment studio Frima, which develops video games and produces animation for TV and film.
Ken Faier is president of Epic Story Media and previously served as senior VP and exec producer at DHX Media, following its acquisition of Nerd Corps Entertainment, where he was president for over 10 years. He also bought DHX Media's interactive division, which operates as a subsidiary under the name Epic Story Interactive.
"Coming from a gaming and digital background where innovation was the driving force of our work, my goal with Epic Storyworlds is to create original, dynamic properties that can resonate across media from TV to connected toys," said Couture.
Faier added: "Our goal at Epic Story Media is to work with the best creators in the world and align ourselves with partners who can help develop and flesh out wonderous creative franchises. We are thrilled to be launching Epic Storyworlds with Steve. The combination of our experience will further our reputation as the go-to for passionate creatives."
Recent News
Walter Presents expands Nordic offering with NENT deal
Drama streamer Walter Presents has extended its acquisitions spree ...
Lineup Industries partners with NHK Enterprises to take Japanese formats global
International indie distributor Lineup Industries and NHK Enterprises, the ...
Nippon and Story Lab open '9 Windows' with first format co-development
Japanese multi-platform network Nippon TV and global production and ...
Amazon fast-tracks 'The Boys' spin-off after global success
A spin-off to Amazon's comic book series ...
UK factual indie Passion Planet hires wildlife producer Nick Stringer
UK prodco Passion Planet, a division of London-based factual ...