UYoung launches educational streamer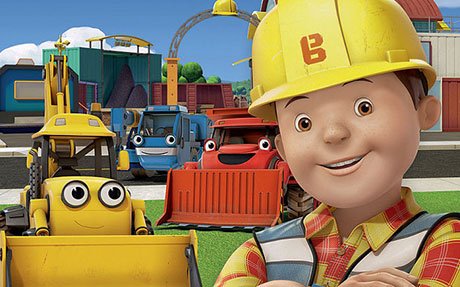 Mattel's Bob the Builder is available on UKids
Chinese family media and entertainment company UYoung has launched an educational SVoD service for children.
UKids is aimed at preschoolers and will offer subscribers a library of curated content chosen for its educational value, ranging from STEM (science, technology, engineering and mathematics), nature and arts and crafts titles through to socio-emotional programming.
Additionally, UYoung has partnered with cultural and educational organisation the British Council to curate the English-language content offered by the service.
The English Education Zone features four stages of learning for children to progress through, from beginner to master, classified by the British Council's team of English learning experts.
UKids' catalogue features more than 3,000 episodes of content in both English and Mandarin, including popular series such as Peppa Pig, Bob the Builder, Fireman Sam and Thomas & Friends.
UYoung has also partnered with Skyship Entertainment, owner and producer of popular YouTube brand Super Simple Songs, to exclusively feature a large collection of its popular children's songs and shows on UKids. The two companies are currently developing an English Learning Box to be launched in China later this year.
New content such as Moon & Me and Love Monster will be regularly added to the service through continuous updates, while more than 1,000 songs and audio stories are also available on the platform.
Recent News
TBI Weekly: Why Disney's 'Modern Family' deal matters
The narrative around the US studios' direct-to-consumer strategies ...
Cineflix Media's Julien Leroux launches UK-based Paper Entertainment
Former Cineflix Media exec Julien Leroux has formally ...
Italy's Casta Diva hires former Banijay exec Massimo Righini for ...
Italian media firm Casta Diva Group has launched a ...
News round-up: BBC adds 'Bates Motel' & Steve McQueen docs; Barcroft ...
BBC adds Bates Motel & Steve McQueen docs ...
Kids roundup: Netflix takes 'Oggy' reboot;  Wildbrain to shop 'Alva's ...
Netflix takes 'Oggy' reboot Netflix has acquired ...