UYoung grabs Gruffalo from Magic Light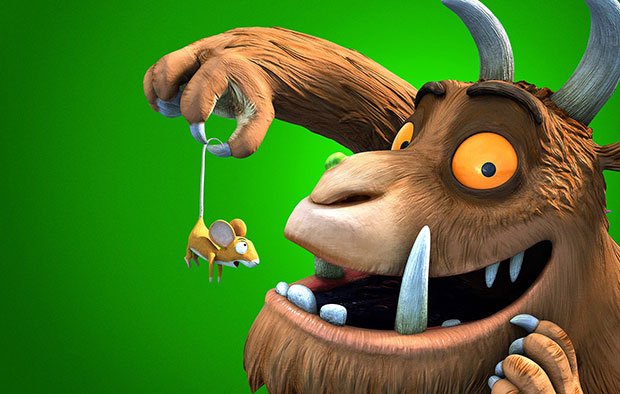 The Gruffalo was created by Julia Donaldson
Chinese family media and entertainment company UYoung has acquired six family specials from London-based Magic Light Pictures, including The Gruffalo and Room on the Broom.
The Gruffalo's Child, Stick Man, The Highway Rat and Zog will also be made available on the UKids app and SVoD service, which launched earlier this year.
All six films are based on the children's picture books written by Julia Donaldson and illustrated by Axel Scheffler. They were first broadcast on the BBC in the UK as part of its Christmas schedule, for which Magic Light has produced a new festive special each year for the last seven years.
UKids is aimed at Chinese families who want to help their children learn English through high-quality developmental content.
It offers subscribers a library of curated content chosen for its educational value, ranging from STEM (science, technology, engineering and mathematics), nature, and arts and crafts titles through to socio-emotional programming.
Clara Yang, VP of international business and newly appointed general manager at UKids, said of the films: "They are perfect for the platform's aim of providing educational and entertaining content in a safe and happy environment to help children grow and develop, and are yet another example of our ability to acquire top-class content from leading international production companies."
Michael Rose, joint MD of Magic Light Pictures, recently discussed holiday programming on the C21 podcast, which can be found here.
Recent News
TBI Weekly: Six lessons from six months of HBO Max
Today marks six months to the day since WarnerMedia&...
China's Alibaba & Tencent 'held talks' to acquire rival iQiyi, ...
Chinese online giants Alibaba and Tencent have both held ...
UK's Channel 4 launches $40m content fund and unveils strategy for ...
UK comcaster Channel 4 has unveiled a new corporate strategy ...
How do you Zoom? What your virtual background says about you
TBI's favourite corporate wellness coach Tracy Forysth ...
News round-up: China extends 'Got Talent'; Daro launches AVOD streamer; Drive ...
China's Got Talent extended Fremantle and Syco ...