UK nets issue production guidance
[addthis tool="addthis_inline_share_toolbox_p9bf"]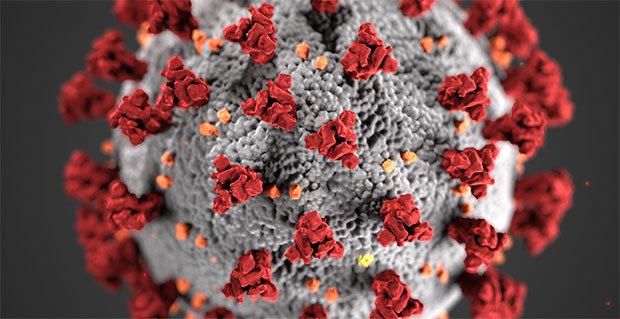 The guidelines are aimed at making productions as Covid-19-proof as possible
British broadcasters and producers associations have come together to introduce industry-wide guidelines for producing TV safely during the coronavirus pandemic.
The BBC, ITV, Channel 4, Channel 5, Sky and STV have joined forces with prodco ITN, broadcasters' association COBA and producers' trade body Pact to come up with the guidelines.
They are intended to enable a return to production in the UK and are complementary to the forthcoming British Film Commission guidance on managing the risks associated with film and high-end TV drama production.
In the new guidelines, the number-one priority remains the safety and wellbeing of production teams and those who work with them.
The expectation is that the guidance will evolve over the coming months as the lockdown is eased, as government advice evolves and as TV productions adapt to the new challenges posed by the Covid-19 risk and provide a framework the entire industry can work within.
The guidance details six areas that producers, in conjunction with commissioning broadcasters, must consider when planning to produce during the pandemic.
The first is to specifically consider people at higher risk of harm, to determine on an individual basis whether it is safe for those considered vulnerable, or who live with someone who is vulnerable, to return to work and, if so, what additional precautions should be applied.
Precautions should also be heightened for everyone at work, ensuring they apply good practice in terms of social distancing and hand hygiene, while anyone with symptoms or living with someone who has symptoms must stay at home.
The third area is to reduce the number of people involved in productions, maximising technology to enable certain roles to be done from home remotely and segregating people within the working area to minimise close contact.
In addition, producers must consider editorial 'on camera' requirements, changing scripts, scenes and sets where necessary to adhere to social distancing and increasing the use of green screens.
Employers must also consider the mental health and wellbeing of their employees, providing support across productions and clearly and regularly communicating the support to all workers.
Finally, production teams should provide feedback on the production process, reporting any shortfalls, successes and learnings to ensure the risk-assessment process is effective and actively reviewed.
The guidance additionally lays out the key areas to consider when assessing risk on productions and suggests a number of controls to consider.
Firstly, travel should be minimised, while social-distancing principles within travel arrangements should be followed wherever possible.
When it comes to filming locations, the physical capacity of the space must be considered, ensuring it allows for social-distancing requirements and has key hygiene facilities.
All work activities that people need to undertake across production should be assessed to see if they can be adapted or changed to reduce risk, while good hygiene when handling work equipment should be applied.
Work patterns should be considered, potentially enabling small groups of people to work together without coming into contact with other groups, while rest areas may need some reconfiguration and planning around breaks to ensure they are as safe as possible.
Finally, use of personal protective equipment (PPE) should be a last resort and should only be considered when all other forms of control have been considered and/or implemented.
The guidelines state it would not in general be appropriate to source medical grade PPE except in very limited situations such as filming in hospitals which would only be at the invitation of the relevant hospital authorities.
Culture secretary Oliver Dowden said: "Great British television is keeping us company throughout the crisis, and I'm keen to get cameras rolling as soon as it is safe. Our creative industries are Britain's global calling card and this is a significant step forward in getting our favourite shows back into production."