Two Rivers options A+E's canine competition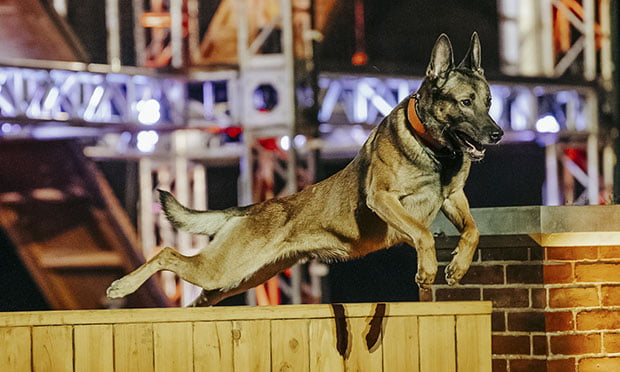 America's Top Dog airs on A&E
Scottish indie Two Rivers has optioned a canine competition format for the UK and Ireland in a deal with distributor A+E Networks.
Top Dog sees teams of dogs and their owners tested on their speed, agility and teamwork as they take on a series of tasks on a massive obstacle course. Each week's winning team receives prize money and an additional sum to donate to the animal charity of their choice.
Created by MGM's Big Fish Entertainment, the show airs as America's Top Dog on A+E Networks' US channel A&E.
Mirella Breda, head of entertainment at Two Rivers, said: "As soon as we saw America's Top Dog, we knew that this was a fresh and exciting way to celebrate the unique bond between dogs and their owners.
"I can see why it's been such a huge hit in the States – it's got that magic combination of high-octane challenges and big, emotional stories. It's exactly the kind of television Two Rivers is about and we can't wait to bring this format to audiences in the UK and Ireland."
Two Rivers launched at the start of 2019 with backing from Kew Media but recently bought itself out of that agreement amid the financial collapse of the Canadian group.
Recent News
TBI Weekly: Why Disney's 'Modern Family' deal matters
The narrative around the US studios' direct-to-consumer strategies ...
Cineflix Media's Julien Leroux launches UK-based Paper Entertainment
Former Cineflix Media exec Julien Leroux has formally ...
Italy's Casta Diva hires former Banijay exec Massimo Righini for ...
Italian media firm Casta Diva Group has launched a ...
News round-up: BBC adds 'Bates Motel' & Steve McQueen docs; Barcroft ...
BBC adds Bates Motel & Steve McQueen docs ...
Kids roundup: Netflix takes 'Oggy' reboot;  Wildbrain to shop 'Alva's ...
Netflix takes 'Oggy' reboot Netflix has acquired ...