Tiny Pop, Discovery visit Rainbow Kingdom
[addthis tool="addthis_inline_share_toolbox_p9bf"]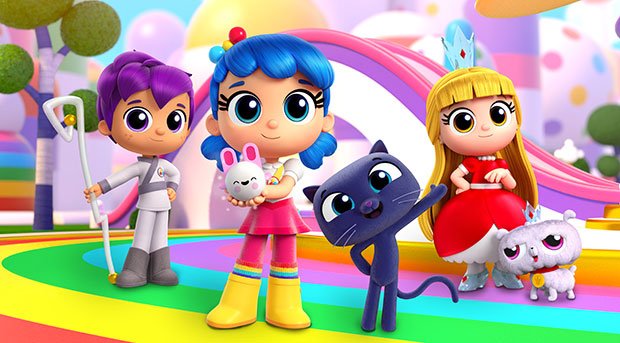 Guru Studio's True & the Rainbow Kingdom
Broadcasters including Sony Pictures Televisions' kids' channel Tiny Pop in the UK and Discovery Family in the US have picked up preschool series True & the Rainbow Kingdom from Toronto-based Guru Studio.
The show has also been acquired by TV Azteca in Mexico, Canal Panda in Portugal and Spain and Indonesia's NET. In addition, DR in Denmark, Italy's Discovery Frisbee and Switzerland's RTS have acquired seasons three and four, having previously aired the first two.
CBC in Canada, which has already aired S1-3, has acquired S4 to broadcast later this year.
Meanwhile, Tencent and Youku in China, TVB in Hong Kong and The American Forces Network have picked up children's series Justin Time from Guru, which produces and distributes the show.