The CW drops Taskmaster in the US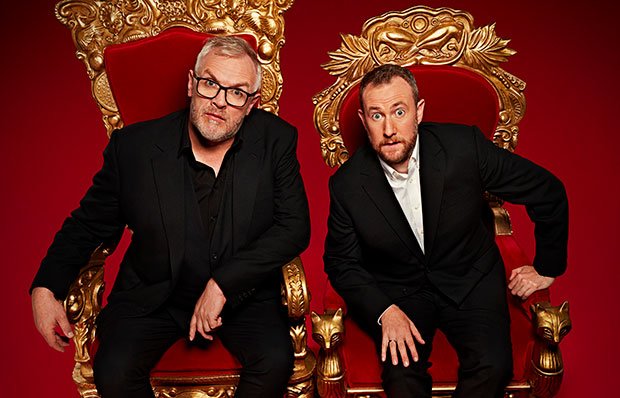 Greg Davies and Alex Horne in Taskmaster
US network The CW has rejigged its schedule, dropping UK import Taskmaster in favour of repeats of dark fantasy drama Supernatural on Sundays.
Comedy competition show Taskmaster was one of numerous series acquired by the US network in June for its summer schedule.
However, Taskmaster has been dropped after one episode and airing in its place on Sundays will be Supernatural, the dark fantasy series that has been running since 2005 and is currently in its 15th and final season.
Taskmaster, which is hosted by Greg Davies and Alex Horne, recently won a Bafta in the UK for comedy entertainment programme, its first win following two previous nominations.
The show, produced by Avalon, has aired for nine seasons since 2015 on UKTV network Dave and is moving to terrestrial broadcaster Channel 4 for its next six seasons.
Another import, Fridge Wars, which was coproduced by co-creators The Gurin Company for Canadian broadcaster CBC, will continue on The CW in its Sunday evening slot.
The CW also picked up numerous scripted shows, including drama series Coroner, UK sitcom Dead Pixels, psychological thriller Tell Me a Story and thriller series Devils, to fill its summer schedule after the pandemic caused disruption to its commissions.
Recent News
TBI In Conversation: Endemol Shine North America's Sharon Levy on ...
TBI's Mark Layton speaks to Sharon Levy, ...
Apple TV+ orders half-hour comedy from Patricia Arquette & Ben Stiller
Apple TV+ has ordered a half-hour comedy ...
See-Saw launches Australian prodco with 'The End's Samantha Strauss
North Water and Slow Horses producer See-Saw Films ...
NBCU ups inclusivity exec Janine Jones-Clark to EVP, expands remit
NBCUniversal has promoted diversity exec Janine Jones-Clark to EVP ...
All3Media Int'l hires Endemol exec Mike Gould for digital ...
London-based indie distributor All3Media International has appointed ...