Snapchat, Barcroft find Frontline Heroes
Snapchat is teaming up with digital specialist prodco Barcroft Studios in the UK for a factual series focusing on young people risking their lives on the frontline of the Covid-19 response.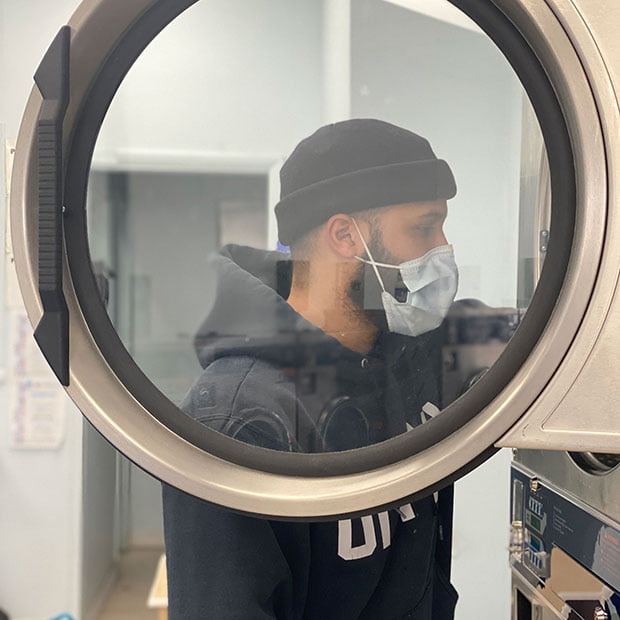 Frontline Heroes is self-shot by the participants
Frontline Heroes is a 6×5' series available on social media platform Snapchat's Discover page.
Self-shot by participants to comply with social distancing guidelines, each episode tells the story of a key worker risking their life by going to work in order to keep their community safe.
They work in trauma wards or provide other vital services, such as laundrettes. Each story is shot using body-mounted, hand-held and rigged cameras, as well as video diaries to give a point-of-view feel.
Barcroft recently debuted its first Snap Original, Mind Yourself, a look at 10 young people and their journey in mental health, and has partnered with Snapchat's owner, Snap, to bring several of its digital series to the platform's audience.
Barcroft Studios shows including Ridiculous Rides, Born Different, Shake My Beauty, Big Dogz, Hooked on the Look and Love Don't Judge are available now to Snapchatters globally on the Discover page, and previously released episodes are available using Snapchat's search feature.
Magazine and online publisher Future bought factual TV and digital content outfit Barcroft Studios for £23.5m (US$30m) last November.
Recent News
TBI Weekly: Why Disney's 'Modern Family' deal matters
The narrative around the US studios' direct-to-consumer strategies ...
Cineflix Media's Julien Leroux launches UK-based Paper Entertainment
Former Cineflix Media exec Julien Leroux has formally ...
Italy's Casta Diva hires former Banijay exec Massimo Righini for ...
Italian media firm Casta Diva Group has launched a ...
News round-up: BBC adds 'Bates Motel' & Steve McQueen docs; Barcroft ...
BBC adds Bates Motel & Steve McQueen docs ...
Kids roundup: Netflix takes 'Oggy' reboot;  Wildbrain to shop 'Alva's ...
Netflix takes 'Oggy' reboot Netflix has acquired ...