Sky unveils UK nets' launch dates, slates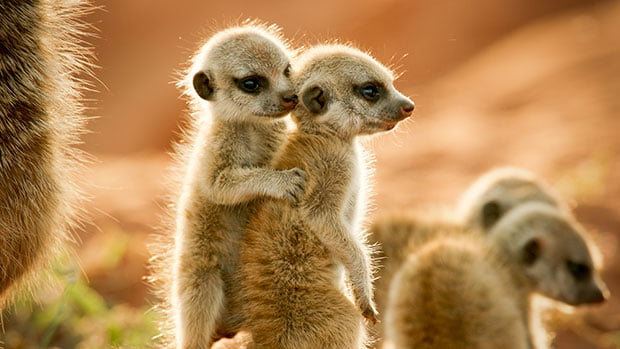 Sky original series Wild Animal Babies will air on the new Sky Nature
European satcaster Sky has set the launch dates and revealed the initial programming slates for three new factual channels in the UK: Sky Documentaries, Sky Nature and Sky History.
Sky Documentaries and Sky Nature are entirely new while Sky History is a co-branded venture between Sky and A+E Networks UK previously branded as A+E's History channel. All three will debut in the UK on May 27.
Sky Documentaries will offer content from its output deals with HBO, Showtime and Hulu as well as exclusives and new Sky original documentaries, mixing feature docs and series.
The launch slate includes Hillary (June 11), which provides an intimate portrait of Hillary Clinton; McMillions (May 27), which tells the story of a gaming scam that lasted a decade; and Ali Vs Cavett (May 29), which portrays the life of boxing legend Muhammad Ali through the lens of his frequent appearances on the Dick Cavett Show.
Sky Nature will be home to natural history programming. The channel will feature Sky original series Wild Animal Babies (May 31), which follows Patrick Aryee and a cast of baby animal characters as they face their first days, weeks and months.
The channel will feature Sky's existing David Attenborough collection and will be the home of Love Nature 4K's programming in the UK, with shows including Gangs of Lemur Island (May 27), Africa's Underwater Wonders (May 27) and Mysteries of the Mekong (May 28).
Sky History will carry series including William Shatner-fronted The UnXplained (June 9).
Recent News
TBI Weekly: Why Disney's 'Modern Family' deal matters
The narrative around the US studios' direct-to-consumer strategies ...
Cineflix Media's Julien Leroux launches UK-based Paper Entertainment
Former Cineflix Media exec Julien Leroux has formally ...
Italy's Casta Diva hires former Banijay exec Massimo Righini for ...
Italian media firm Casta Diva Group has launched a ...
News round-up: BBC adds 'Bates Motel' & Steve McQueen docs; Barcroft ...
BBC adds Bates Motel & Steve McQueen docs ...
Kids roundup: Netflix takes 'Oggy' reboot;  Wildbrain to shop 'Alva's ...
Netflix takes 'Oggy' reboot Netflix has acquired ...