Sky commissions Francesco Totti drama
European satcaster Sky has commissioned a scripted series about the life and career of Italian footballer Francesco Totti from the production company behind The Young Pope.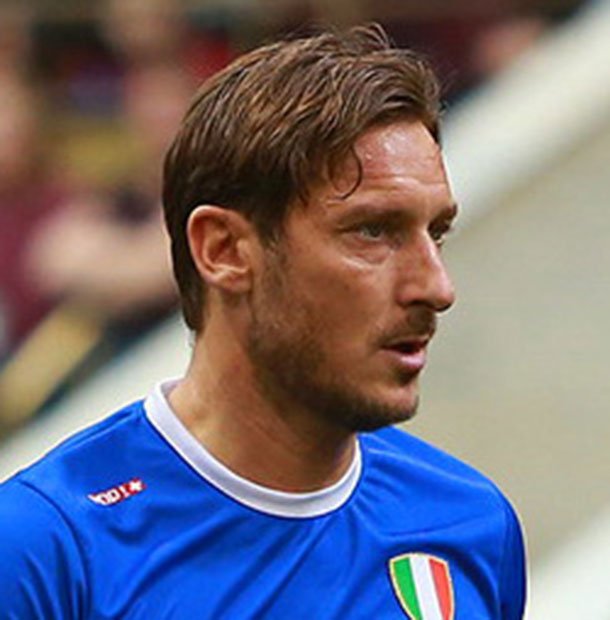 Francesco Totti (photo: Антон Зайцев via CC)
Speravo De Mori' Prima – The series about Francesco Totti (working title) is being produced by Mario Gianani for Fremantle-owned Italian prodco Wildside (The Young Pope), as well as Virginia Valsecchi's Capri Entertainment, The New Life Company and Kwaï.
Based on the book Un Capitano, which was written by Totti alongside Paolo Condo, the show will be directed by Luca Ribuoli (The Mafia Kills Only in Summer) for Sky Italia.
Pietro Castellitto (Freaks Out, Don't Move, Love & Slaps, The Armadillo's Prophecy) has been cast as Totti, who played in excess of 600 games for Italian Serie A side Roma and scored 250 goals between 1992 and 2017, as well as winning 58 caps for Italy.
Shooting on the six-part dramedy begins in Rome in the next few days, with the script focusing on the final two years of Totti's his one-club career.
Stefano Bises, Michele Astori and Maurizio Careddu are the writing team on the show, which Fremantle will distribute internationally.
Nicola Maccanico, Sky Italia exec VP of programming, said: "With this project, in conjunction with Wildside, we want to produce something deep-rooted in Sky's DNA: to offer an alternative point of view.
"Thanks to a remarkably talented cast and a script effective in keeping together the irony of the man and the 'epicness' of the athlete, the series will allow us to see the human side of Francesco Totti – as important, engaging and phenomenal as the artist of football everyone had the chance to admire."
Recent News
TBI Weekly: Six takeaways from a week of scripted developments
Scripted has been at the centre of a storm ...
Sky locks away Italian prison drama, from The Apartment & Wildside
UK-based Sky has commissioned Il Re (The King), a ...
Amazon, Record TV agree to share 'Game Of Clones' remake in ...
Amazon Prime Video is working with Brazil's ...
UK gov't outlines details of $650m production insurance scheme
The UK government has unveiled further details of its &...
ViacomCBS International Studios and La Claqueta partner for Spanish crime drama ...
ViacomCBS International Studios (VIS) and Spanish prodco La Claqueta ...