Sister to adapt McBride's Deacon King Kong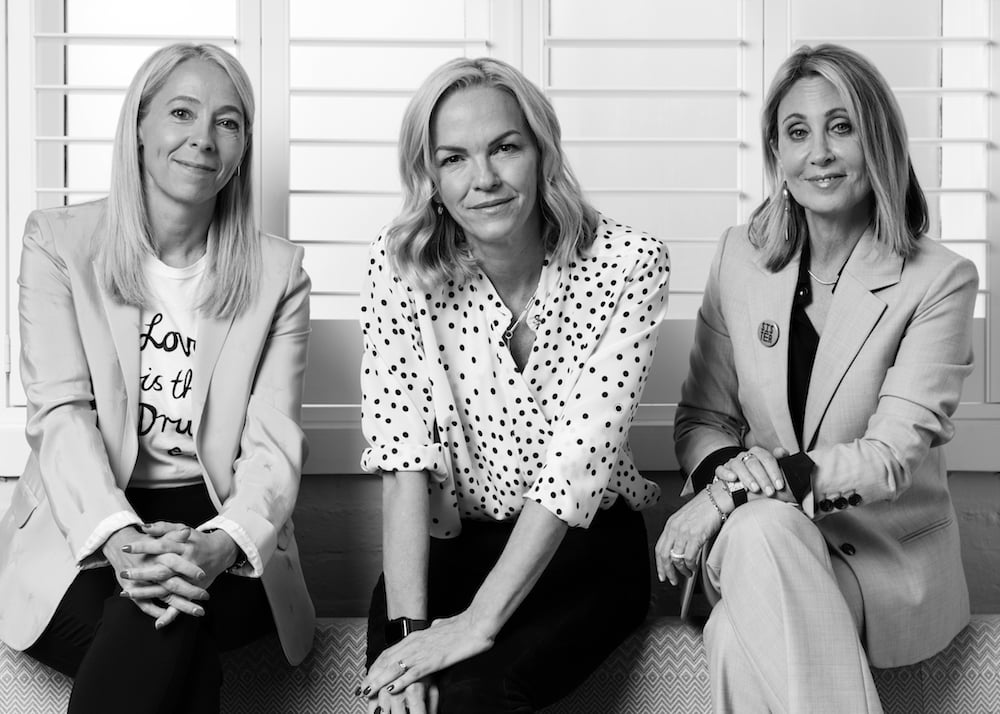 L-R: Jane Featherstone, Elisabeth Murdoch and Stacey Snider
Elisabeth Murdoch, Stacey Snider and Jane Featherstone's prodco Sister has won the rights to develop a series based on author James McBride's Deacon King Kong.
The New York Times Bestseller, recently selected as Oprah Winfrey's June Book Club pick, is set in the Brooklyn projects of the late 1960s.
McBride and Brian Taylor will serve as executive producers alongside Sister's Carolyn Strauss and Kate Fenske, with Jonah Disend of Complementary Colors producing. McBride will pen the adaptation.
Deacon King Kong is the first novel McBride has had published since he won the National Book Award for 2013's The Good Lord Bird. His 1995 memoir The Color of Water: A Black Man's Tribute to His White Mother sold millions of copies worldwide and is considered a literary classic.
Another of his novels, Miracle at St Anna, was adapted into a film by Spike Lee, while Showtime is set to premiere a limited series based on The Good Lord Bird on August 9, starring Ethan Hawke, Joshua Caleb Johnson and Daveed Diggs.
McBride is represented by Sterling Lord Literistic. The deal was negotiated on behalf of McBride and Taylor by attorney Kirk Schenck.
"James McBride is one of America's greats. His characters are vibrant and alive, and his themes – that community, faith and love are contagious – are powerful and relevant, particularly today. We all feel privileged to bring Deacon King Kong to the screen," said Sister CEO Snider.
Sister was launched last year as a production and development company subsuming Featherstone's UK-based indie Sister Pictures. It is headquartered in London and also has an office in LA.
Recent News
MIPCOM & MIPTV organisers Reed Midem replace CEO
MIPCOM and MIPTV organisers Reed Midem has appointed a ...
US set for 'historic' cord-cutting loss in 2020
The US pay TV industry will suffer 'historic&...
News round-up: Disney+ Hotstar extends 'Doctor Foster' remake; NPACT launches Covid-19 ...
Disney+ Hotstar returns to 'Doctor Foster' adaptation ...
DLT Entertainment buys into Mark Watson and Lianne Coop's Impatient ...
UK-and-US-based production and distribution company DLT Entertainment has invested ...
Blue Ant's Look Mom! hires Warner Bros., Disney alum
Look Mom! Productions, the Blue Ant Studios-owned animation outfit ...