Rakuten scores Sadio Mané doc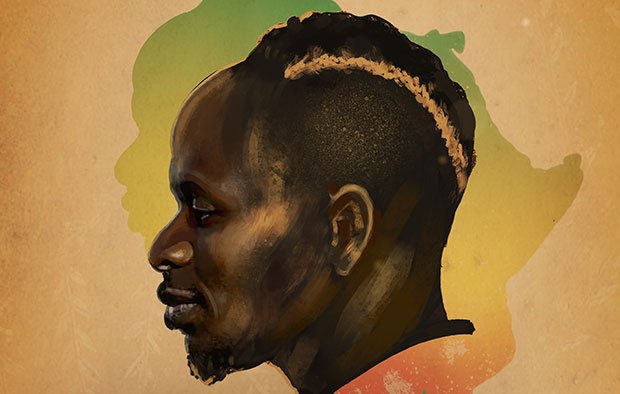 Made in Senegal centres on Liverpool forward Sadio Mané
Spain-based streamer Rakuten TV has added a documentary focusing on Liverpool FC footballer Sadio Mané.
Made in Senegal takes an in-depth look at the forward's journey to become an elite player, from his humble beginnings in a small village in southern Senegal to winning the Champions League.
The film also explores Mané's social and charity commitments off the pitch. Premiering today on Rakuten TV's free Rakuten Stories channel, it uses a combination of exclusive and archive footage and animation to bring Mané's life to the screen.
Made in Senegal is a coproduction between Vertical Social Club GmbH and Arena11 sports. France's Lagardère Sports holds exclusive worldwide distribution rights to the title.
The doc will sit alongside fellow Rakuten original football titles Matchday – Inside FC Barcelona, MessiCirque and Andrés Iniesta – The Unexpected Hero.
Teresa López, European content director at Rakuten TV, said: "Sports are a fantastic way for people to connect together all over the world, and Made in Senegal has such a powerful narrative, which I think audiences will love as much as we do. The film attracted our attention from the very first moment, telling a story of self-belief and determination to achieve your dreams, of all which embodies Rakuten's key values."
Recent News
TBI Weekly: Why Disney's 'Modern Family' deal matters
The narrative around the US studios' direct-to-consumer strategies ...
Cineflix Media's Julien Leroux launches UK-based Paper Entertainment
Former Cineflix Media exec Julien Leroux has formally ...
Italy's Casta Diva hires former Banijay exec Massimo Righini for ...
Italian media firm Casta Diva Group has launched a ...
News round-up: BBC adds 'Bates Motel' & Steve McQueen docs; Barcroft ...
BBC adds Bates Motel & Steve McQueen docs ...
Kids roundup: Netflix takes 'Oggy' reboot;  Wildbrain to shop 'Alva's ...
Netflix takes 'Oggy' reboot Netflix has acquired ...