Rai fast-tracks Topo Gigio release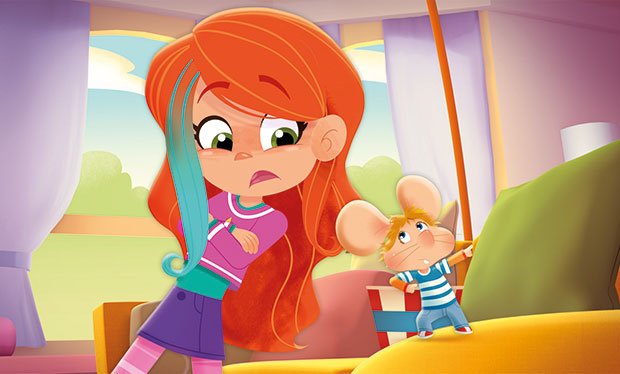 Episodes of Topo Gigio will debut on Rai Play in time for Easter
Italian public broadcaster Rai TV has fast-tracked the launch of its animated reboot of Topo Gigio, the famous puppet character created more than 60 years ago.
The 52×11′ series is due to air on kids channel Rai Yoyo later this year but the pubcaster has decide to make the first 13 episodes available on its VoD service Rai Play in time for Easter to "cheer up" Italian families stuck at home during the Covid-19 pandemic.
Produced entirely in Italy between Milan and Florence by Movimenti Production and Rai Ragazzi, the toon is the final project worked on by Maria Perego, the character's creator. Perego died in November last year at the age of 95.
The series follows the daily adventures of a little mouse living in a house with humans and marks the animated debut of a character who first appeared as the lead in a children's puppet show on Italian television in the early 1960s.
New York-based Lacey Entertainment holds the worldwide English-language distribution rights to the Topo Gigio series. Lacey is led by Brian Lacey, best known for the global distribution of hit kids series, such as Pokemon, Teenage Mutant Ninja Turtles and Yu-Gi-Oh!.
Recent News
TBI Weekly: Why Disney's 'Modern Family' deal matters
The narrative around the US studios' direct-to-consumer strategies ...
Cineflix Media's Julien Leroux launches UK-based Paper Entertainment
Former Cineflix Media exec Julien Leroux has formally ...
Italy's Casta Diva hires former Banijay exec Massimo Righini for ...
Italian media firm Casta Diva Group has launched a ...
News round-up: BBC adds 'Bates Motel' & Steve McQueen docs; Barcroft ...
BBC adds Bates Motel & Steve McQueen docs ...
Kids roundup: Netflix takes 'Oggy' reboot;  Wildbrain to shop 'Alva's ...
Netflix takes 'Oggy' reboot Netflix has acquired ...