Quibi reaches 1.7m users in opening week
Shortform video app Quibi has reached 1.7 million downloads in its first week, according to CEO Meg Whitman.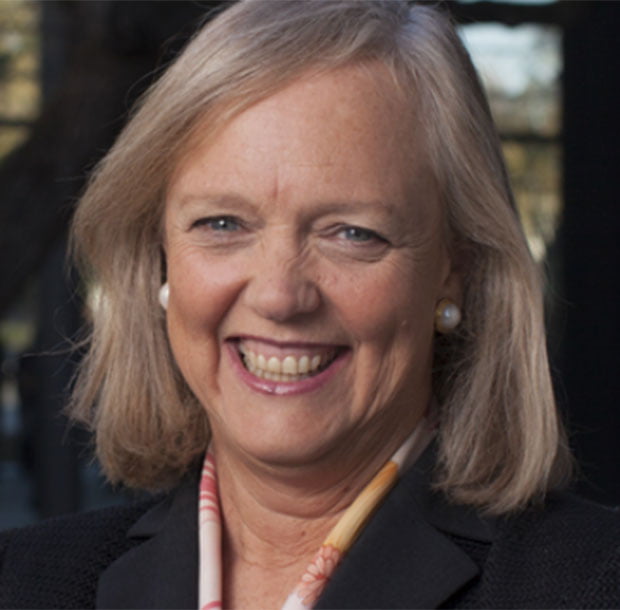 Meg Whitman
Quibi launched on April 6 in the US and Canada, as well as in the UK and Germany, despite the company originally stating it would not venture into markets outside North America until later this year.
The app was downloaded 300,000 times on its opening day last Monday, climbing to 830,000 by Thursday, according to data shared by market research specialist Sensor Tower.
The number of users in its opening week slightly surpasses the 1.5 million that industry analysts had previously predicted, though falls far below the 10 million sign-ups Disney+ attracted on its opening day in the US last November.
Quibi has launched with a 90-day free trial, so as of yet none of its users are paid subscribers. The company has also revealed that its average viewer is in their early 30s.
In an interview with Bloomberg Television, Whitman said Quibi would need approximately 12 million paying subscribers to break even, having channelled just shy of US$2bn into getting the service off the ground.
The streamer is designed for mobile users and is currently only available on smartphones and tablets. However, the company is working to make it available on TVs and larger devices following early user complaints. The option to access Quibi on large screens could be available within six months, according to the company.
Meanwhile Quibi has ordered original animated comedy drama series Filthy Animals (working title) from US prodco Stoopid Buddy Stoodios.
The 2D animated sci-fi series will feature Rashida Jones (Parks & Recreation) and Will McCormack (In Plain Sight). It centres on a too-smart-for-her-own-good 12-year-old suburban girl who befriends a selfish, renegade cat.
Filthy Animals is written by twin brothers Nikolai and Simon Haas and produced by Stoopid Buddy Stoodios. Seth Green, John Harvatine IV, Matthew Senreich, Eric Towner, Chris Waters, McCormack and Jones serve as exec producers.
Recent News
TBI Weekly: Why Disney's 'Modern Family' deal matters
The narrative around the US studios' direct-to-consumer strategies ...
Cineflix Media's Julien Leroux launches UK-based Paper Entertainment
Former Cineflix Media exec Julien Leroux has formally ...
Italy's Casta Diva hires former Banijay exec Massimo Righini for ...
Italian media firm Casta Diva Group has launched a ...
News round-up: BBC adds 'Bates Motel' & Steve McQueen docs; Barcroft ...
BBC adds Bates Motel & Steve McQueen docs ...
Kids roundup: Netflix takes 'Oggy' reboot;  Wildbrain to shop 'Alva's ...
Netflix takes 'Oggy' reboot Netflix has acquired ...