PBS, MYE draw up another Legacy List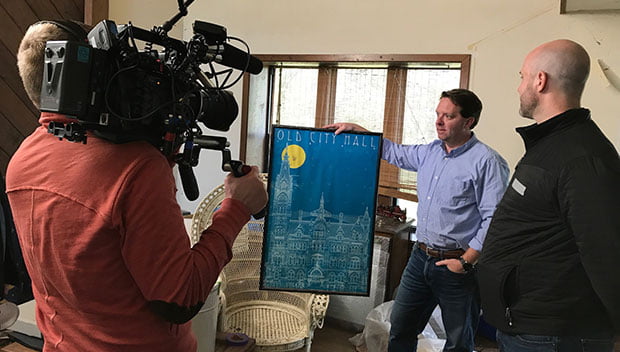 Legacy List with Matt Paxton delves into family and social histories
US pubcaster PBS has renewed antiques series Legacy List with Matt Paxton for a second season, produced by Michael Yudin's New York-based MY Entertainment (MYE).
PBS member station VPM, fka WCVE, has given the show a second run while UK-based distributor DRG has secured worldwide rights to the 6×60' first season and the new 8×60' commission
MYE produces the series, which premiered in January, with Shipyard Entertainment.
Based on an original format concept by MYE entitled Hidden Assets, the show turns on the premise that the most important museum in the world may well be in your parents' basement, attic, closet – or even under their floorboards.
Billed as a cross between Antiques Roadshow and History Detectives, the series explores family and social histories through the medium of people's forgotten treasures.
Host Paxton moved to US public television after nine seasons fronting A&E's hit show Hoarders.
S2 will go into production in July, circumstances permitting, and will roll out on US public television early in 2021. VPM is based in Paxton's hometown of Richmond, Virginia.
Recent News
TBI Weekly: Why Disney's 'Modern Family' deal matters
The narrative around the US studios' direct-to-consumer strategies ...
Cineflix Media's Julien Leroux launches UK-based Paper Entertainment
Former Cineflix Media exec Julien Leroux has formally ...
Italy's Casta Diva hires former Banijay exec Massimo Righini for ...
Italian media firm Casta Diva Group has launched a ...
News round-up: BBC adds 'Bates Motel' & Steve McQueen docs; Barcroft ...
BBC adds Bates Motel & Steve McQueen docs ...
Kids roundup: Netflix takes 'Oggy' reboot;  Wildbrain to shop 'Alva's ...
Netflix takes 'Oggy' reboot Netflix has acquired ...