ORF, ZDF out for more Vienna Blood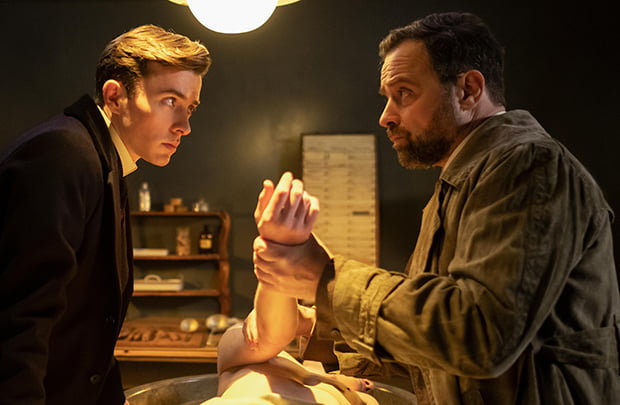 Period crime drama Vienna Blood
Pubcasters ORF in Austria and ZDF in Germany have recommissioned period crime drama Vienna Blood for a second season, which has been picked up by BBC2 in the UK and PBS in the US.
Produced by Red Arrow Studios' Endor Productions and MR Film in Austria, Vienna Blood is based on the Liebermann novels by Frank Tallis, about a doctor and student of Sigmund Freud who assists a detective with his murder investigations.
The series premiered last year and has since been picked up by broadcasters around the globe, including BBC2 in late 2019 and PBS in February this year. Both BBC2 and PBS have committed to the second season.
Season two (3×90') will once again be adapted by screenwriter Steve Thompson and directed by Robert Dornhelm, with Oliver Auspitz and Andreas Kamm producing for MR Film and Hilary Bevan Jones and Jez Swimer for Endor. The exec producers are Steven Thompson, Carlo Dusi and Rodrigo Herrera Ibarguengoytia, the latter two for Red Arrow.
Production will begin in August, with delivery scheduled for 2021. Red Arrow Studios International distributes.
Recent News
Show of the week: How To Become Superhuman
Reality-driven adventure formats have become hugely popular over ...
ViacomCBS International Studios launches new kids division; Nina Hahn to head
ViacomCBS International Studios (VIS), a division of ViacomCBS Networks ...
'The Crown' producer Suzanne Mackie launches new production company
Suzanne Mackie, one of the executive producers behind Netflix ...
Producer Sean Dulake shares five takeaways from filming during a pandemic
Sean Dulake, co-founder and president of Los Angeles and ...
Netflix VP of original drama series, Nina Wolarsky, latest to depart ...
Nina Wolarksy, Netflix's vice president of original ...