NENT Group raises $86m
Nordic Entertainment (NENT) Group has raised SEK800m (US$86m) by issuing three- and five-year unsecured bonds to more than 15 Swedish and Nordic investors.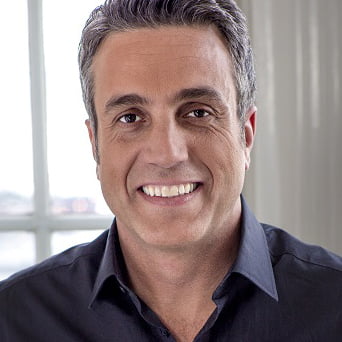 Gabriel Catrina
It marks the second public bond issue by NENT Group, which operates Nordic streamer Viaplay, since the company was listed in March last year. NENT said the proceeds would be used to refinance existing loans and for general corporate purposes.
Gabriel Catrina, NENT Group chief financial officer, said: "The high levels of interest in this bond issue clearly demonstrate the markets' confidence in NENT Group and in our performance and potential as the Nordic region's leading streaming company."
It comes after last year NENT shifted from a traditional country-based operating model to a new structure based on focus areas of responsibility: people, sales, content, and market and technology, as part of an organisational shake-up.
This week, NENT Studios UK has also partnered with local indie Crackit Productions by acquiring 40 hours of its new programming for international distribution.
This includes the recently announced Shoplifters: At War With the Law (6×60′) and A&E: After Dark (6×60′), both produced by Crackit for Channel 5.
Crackit Productions was established by Elaine Hackett in 2008 and produces factual and factual entertainment content such as Casualty 24/7, The Great Garden Challenge and Husbands from Hell.
Also this week, NENT Group announced it is adapting Martin Österdahl's Max Anger novels as an original series for its Viaplay streaming service alongside Twelve Town and NENT-owned Nice Drama.
Starring Adam Lundgren (Chernobyl) and Evin Ahmad (Beyond Dreams), the eight-part series will premiere exclusively across the Nordic region on Viaplay in 2021.
The show is based on Österdahl's novels about a Russia expert and former special ops soldier who is plunged into a world of crime, corruption and international intrigue in St Petersburg after his lover disappears.
Recent News
NBCU's Peacock fans out onto Roku after extended negotiations
A little more than two months after launching Peacock, ...
HBO's 'Succession' & 'Watchmen' strike success at virtual Emmys
US cabler HBO was the stand-out winner at this ...
WarnerMedia closes streamer DC Universe, moves content to HBO Max
WarnerMedia is closing its superhero streamer DC Universe and ...
Walter Presents takes trio of Polish dramas from Discovery's TVN
Global drama streamer Walter Presents has struck a three-year ...
BBC's scripted acquisition spree continues with return of 'The Bridge'
The BBC in the UK has struck a new ...