NBC picks up Debris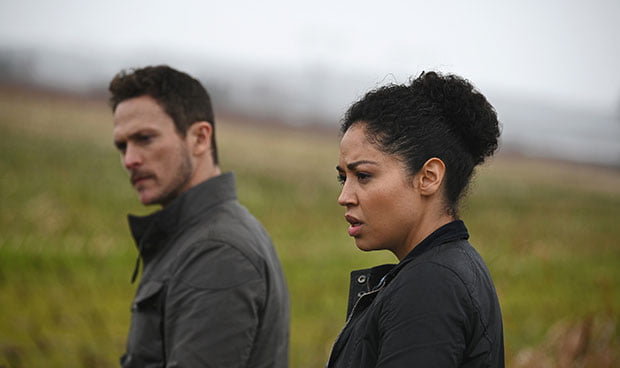 Jonathan Tucker and Riann Steele in Debris
US network NBC has given a series order to Debris, a drama starring Jonathan Tucker and Riann Steele.
The series follows two agents from two different continents, with two different mindsets, who must work together to investigate when wreckage from a destroyed alien spacecraft has mysterious effects on humankind.
It comes from Legendary and Universal Television and the production company is Frequency Films. Debris is written by JH Wyman, who executive produces alongside Jason Hoffs.
The show, which will likely debut mid-season on NBC, is the network's second drama order for the 2020/21 season and joins the Law & Order: SVU spin-off Law & Order: Organized Crime.
Last month NBC revealed a virtually unchanged fall schedule, with 16 returning shows alongside Law & Order: Organized Crime.
The broadcaster is betting that filming on many of its shows will be able to begin shooting in time for a fall airing.
Recent News
TBI In Conversation: Endemol Shine North America's Sharon Levy on ...
TBI's Mark Layton speaks to Sharon Levy, ...
Apple TV+ orders half-hour comedy from Patricia Arquette & Ben Stiller
Apple TV+ has ordered a half-hour comedy ...
See-Saw launches Australian prodco with 'The End's Samantha Strauss
North Water and Slow Horses producer See-Saw Films ...
NBCU ups inclusivity exec Janine Jones-Clark to EVP, expands remit
NBCUniversal has promoted diversity exec Janine Jones-Clark to EVP ...
All3Media Int'l hires Endemol exec Mike Gould for digital ...
London-based indie distributor All3Media International has appointed ...