Mediawan, Acorn pick up Scandi crime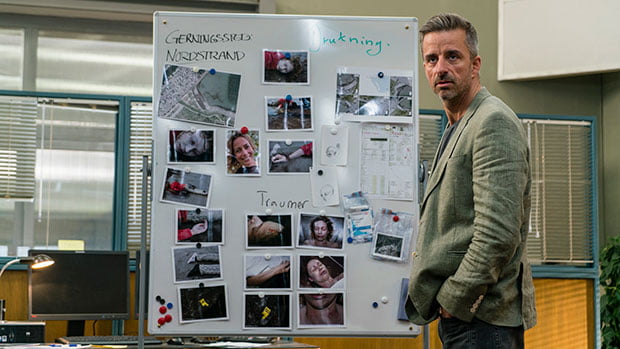 The Sommerdahl Murders has been given a second season
International broadcasters and platforms including Mediawan in France and US-based streamer Acorn TV have picked up Danish crime series The Sommerdahl Murders.
The Sommerdahl Murders (4×90' or 8×45') is based on Anna Grue's bestselling book series. It revolves around the murder investigations carried out by Dan Sommerdahl and his best friend, Detective Superintendent Fleming Torp.
In addition to Mediawan and AMC Networks-owned Acorn TV – which will stream the series in the US, Canada, the UK, Ireland, Australia, New Zealand and Latin America – The Sommerdahl Murders has been acquired by Dutch broadcaster NPO and Greece's OTE.
The show is shopped by LA-based distributor Dynamic Television, which has previously sold it to TV4 in Sweden and TV2 in Norway.
The Sommerdahl Murders is an original copro between Dynamic Television, NDF, Sequoia Global Alliance, German pubcaster ZDF and Danish pubcaster TV2.
The series was created by Lolita Bellstar, who serves as head writer alongside Lars K Andersen. Janni Helleskov, Matthias Walther and Jan Bennemann exec produce the show, which was recently greenlit for a second season.
Recent News
TBI Weekly: Supersized restructuring reflects global streaming revolution
Covid-19's impact on the global TV industry ...
Comcast talks up Peacock's AVOD/SVOD hybrid model as sign-ups ...
NBCUniversal's newly launched streamer Peacock has reached 22 ...
Buccaneer & Nevision partner with Framestore on 'Beetle Boy' adaptation
UK-based Buccaneer Media has partnered with indie producer and ...
Sky History's 'The Chop' cancelled over Nazi tattoo concerns
The UK's Sky History has cancelled reality ...
NATPE moves Miami online, unveils news, diversity & sports events
NATPE is moving its Miami-based event in January online ...