ITV America links up with Nobody's Hero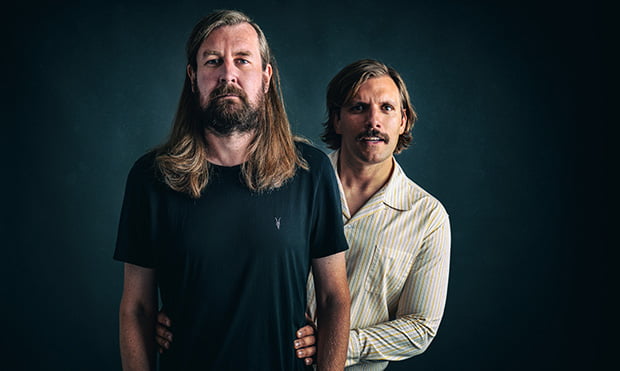 Christopher Potts and Jonty Nash
ITV America has struck an overall deal with the fledgling production label of unscripted entertainment veterans Christopher Potts and Jonty Nash.
Potts and Nash, who together were behind series such as Nailed It and Sugar Rush for Netflix and Made in Chelsea in the UK, set up Nobody's Hero in January.
Since then the company has set up unscripted projects with multiple streamers, including Netflix and Quibi, as well as the networks History and NatGeo Wild.
Under their overall deal with ITV America, Potts and Nash will "expand upon their brand of offbeat, highly original reality fare," ITV America said, to create, develop and produce projects alongside the ITV team, with access to the company's scale and infrastructure.
The deal was brokered by ITV America executive VP of business development and strategy Danielle Bibbo and by WME, which represents Nobody's Hero.
"Chris and Jonty's out-of-the-box approach to IP and format creation in the US, with a particular focus on streaming, is just one of many places we're headed with ITV America," said David George, ITV America's CEO.
"We welcome their refreshingly singular style and look forward to helping build Nobody's Hero into a powerhouse label within our portfolio."
Potts and Nash were both senior VPs of development at Tinopolis-owned Magical Elves before setting up their own company. The duo first crossed paths as development executives and producers at UK-based Tiger Aspect.
Nash later became a development executive at Fremantle UK and a producer for BBC Studios (fka BBC Worldwide) before moving to LA and producing live studio entertainment shows such as ABC's Dancing with the Stars.
He joined Magical Elves as VP of development in 2013, shepherding series including Top Chef Junior for NBC, All in with Cam Newton for Nickelodeon and Cleveland Hustles for CNBC.
Prior to launching Nobody's Hero with Potts, Nash was head of development for Mark Wahlberg's Unrealistic Ideas, where he sold series to HBO Max and Discovery, among others.
Meanwhile, following Tiger Aspect, Potts went on to head development at NBC Universal's Monkey Kingdom, where he created a range of formats and series, including Channel 4's Made in Chelsea, which is now in its 19th season.
He joined Endemol Shine North America in 2015 as VP of development, creating and shepherding projects including CNBC's Billion Dollar Buyer, MTV's Almost Impossible Game Show and Bravo's Stripped. In 2016, he reunited with Nash at Magical Elves where he developed series including the celebrity reboot of NatGeo's Brain Games and Netflix's Kevin Hart: Don't F**k This Up.
ITV America, part of ITV Studios, consists of six vertical production labels: ITV Entertainment, Leftfield Pictures, Sirens Media, Thinkfactory Media, High Noon Entertainment and Good Caper Content.
Its series include Queer Eye (Netflix); Love Island (CBS); Fixer Upper (HGTV); Hell's Kitchen (Fox); The Real Housewives of New Jersey (Bravo); and Pawn Stars, Alone and Forged in Fire (History).
Recent News
Amazon fast-tracks 'The Boys' spin-off after global success
A spin-off to Amazon's comic book series ...
UK factual indie Passion Planet hires wildlife producer Nick Stringer
UK prodco Passion Planet, a division of London-based factual ...
News round-up: ITV America's Sirens reveals 'Baddies'; Cineflix sells 'Ordinary ...
Sirens unveils 'Baddies' with 16-year-old Marsai Martin ...
Gaumont preps Mexican drama with 'This Is Not Berlin' duo
French studio Gaumont is developing a Mexican music drama ...
HBO Max orders 'dark, horror-tinged' Pretty Little Liars reboot
HBO Max is rebooting Pretty Little Liars with a ...