Int'l nets embrace Love Monster
[addthis tool="addthis_inline_share_toolbox_p9bf"]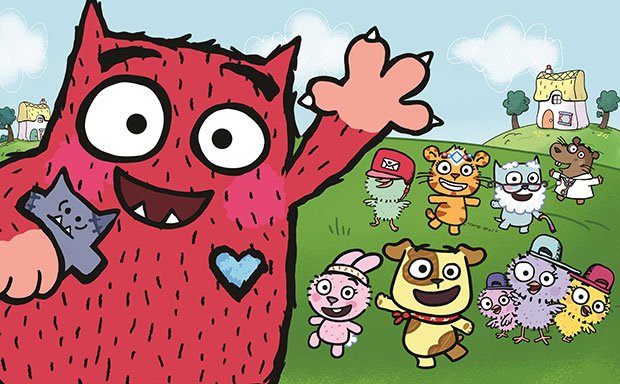 Boat Rocker Studios' Love Monster is based on the books by Rachel Bright
Broadcasters in Canada, Ireland, Spain, Finland, New Zealand, the Middle East and Hong Kong have acquired an animated preschool series based on the Love Monster series of books.
CBC Gem in Canada, RTÉ in Ireland, Canal Panda in Spain, YLE in Finland, TVNZ in New Zealand, MBC in the Middle East and Viu TV in Hong Kong are among the international broadcasters that will air the 54×7′ series.
The show was acquired from Boat Rocker Studios, a division of Boat Rocker Media, which collaborated with BBC Children's In-House Productions and Chinese kids' entertainment company UYoung to make it.
Love Monster, based on the preschool books by Rachel Bright, published by HarperCollins Children's Books, launched on CBeebies in late January and its international roll-out started with ABC in Australia in June.
The books feature the adventures of the only monster in town as he navigates the challenges involved in being a bit funny-looking in a world of cute, fluffy things.
It is exec produced by Tony Reed for the BBC, Chapman Maddox for Boat Rocker and James Chen Gu for UYoung.
The UK share of the animation for the series is produced by Karrot Animation and A Productions, whilst a proportion of pre-production on scripts, storyboards and design is provided by UYoung's studio in China.
Boat Rocker Studios is managing the global content distribution and consumer products programme for the franchise, excluding China and South-East Asia, which is managed by UYoung.