Hulu serves up Jamie Oliver's Keep Cooking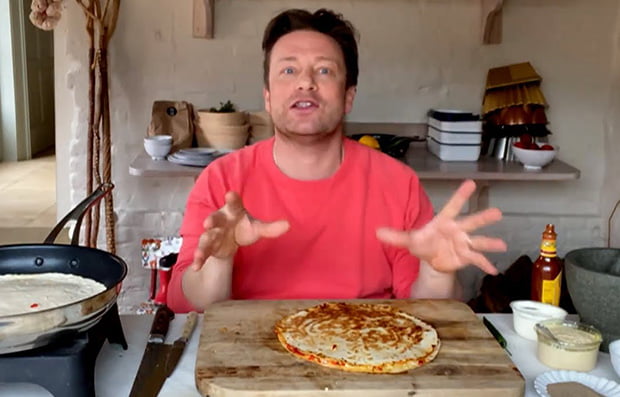 Fremantle lockdown show Jamie Oliver's Keep Cooking & Carry On
US streaming service Hulu has acquired UK celebrity chef Jamie Oliver's latest series Jamie: Keep Cooking & Carry On from Fremantle.
In the series, Oliver shares easy-to-follow recipes, tips and ingredient swaps tailored to people living under lockdown, demonstrating how they can make the most from kitchen staples and whatever they have at home.
Keep Cooking & Carry On debuted in the UK on Channel 4 earlier this year and will premiere on Hulu in late July. Sam Beddoes is exec producer.
"Given the unique situation that we are experiencing, there has never been a better time to inspire viewers to get creative in the kitchen with Jamie's fun and simple recipes," said Caroline Kusser, exec VP of coproductions and distribution, international at Fremantle.
Recent News
WarnerMedia rejigs HBO Europe as CEO Hervé Payan replaced by Christina ...
WarnerMedia's ongoing restructure has continued with the ...
Quibi converts less than 10% after free trial, report claims
Short-form streamer Quibi has come to the end of ...
Sky gets greenlight for Elstree's 'British Hollywood' studio development
Sky's new large-scale UK production facility, Sky ...