HBO Max launch date revealed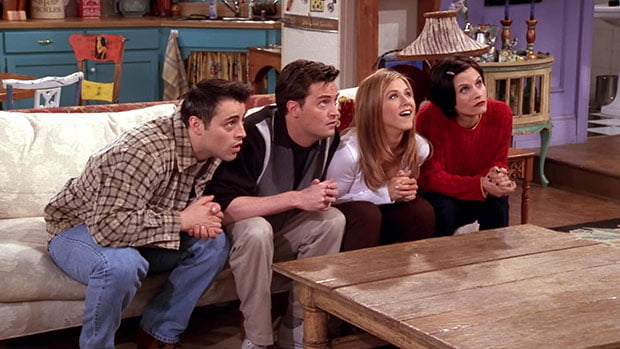 Library programming such as Friends will be available
WarnerMedia will launch its much-anticipated HBO Max streaming service in the US on May 27, it has announced today.
The global shutdown of production hasn't delayed the debut of the streaming service, which will boast in excess of 10,000 hours of content from across the WarnerMedia catalogue at launch.
Among the launch titles will be all 236 episodes of Friends, which disappeared from Netflix in the US at the beginning of the year, and all 12 seasons of The Big Bang Theory, which cost a fee reportedly as high as US$1bn as part of the arms race between streamers for library content last year.
The service is being pitched at US$15 a month and also boasts films from the Warner Bros library. It follows the global roll-out of rival service Disney+ over the past few months.
WarnerMedia Entertainment chair Robert Greenblatt said: "Our number-one goal is having extraordinary content for everyone in the family, and the HBO Max programming mix we are so excited to unveil on May 27 will bear that out."
More follows.
Recent News
TBI Weekly: Why Disney's 'Modern Family' deal matters
The narrative around the US studios' direct-to-consumer strategies ...
Cineflix Media's Julien Leroux launches UK-based Paper Entertainment
Former Cineflix Media exec Julien Leroux has formally ...
Italy's Casta Diva hires former Banijay exec Massimo Righini for ...
Italian media firm Casta Diva Group has launched a ...
News round-up: BBC adds 'Bates Motel' & Steve McQueen docs; Barcroft ...
BBC adds Bates Motel & Steve McQueen docs ...
Kids roundup: Netflix takes 'Oggy' reboot;  Wildbrain to shop 'Alva's ...
Netflix takes 'Oggy' reboot Netflix has acquired ...