Fugitive adds Holder projects to slate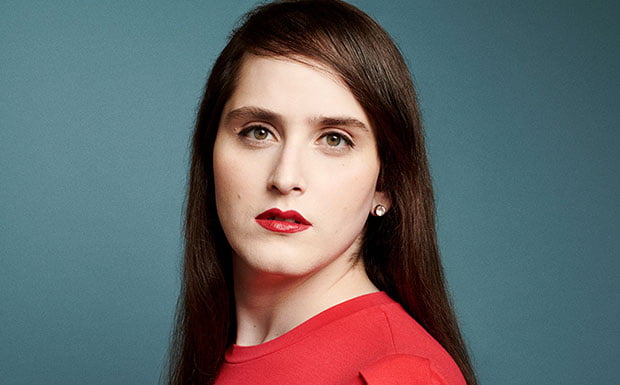 Abby is a drama based on a real transgender woman from New York who used to be an ultra-Orthodox rabbi
Anthony Kimble's UK content development and financing outfit Fugitive has partnered with documentary maker Alex Holder to represent four of the latter's projects on the international market.
Fugitive announced its move into distribution last week when it picked up finished-tape and format rights to dating format Mom vs Matchmaker.
It has quickly moved to expand its catalogue by partnering with Holder's fledgling Rogo Productions outfit, which is part of London-based AJH Films.
The deal will see Fugitive take the international distribution rights to feature doc Keep Quiet, new series Conflict of Interest and fast-turnaround coronavirus series Empty Planet.
It will also become a development and distribution partner on Abby, a new multi-part drama series based on the true story of Abby Stein, a transgender woman from New York who used to be an ultra-Orthodox rabbi with a wife and small child.
The scripted series is now being co-developed by Kimble and Rogo Productions' Howard Cohen, who recently joined from Fulwell 73. It follows Abby's journey of self-discovery and transformation into a leading LGBTQ activist.
Conflict of Interest is a limited series currently being filmed and is available for pre-sale. Directed by Chris Martin (Under the Wire, The War on Democracy), it is pitched as the definitive production on the Israeli-Palestinian conflict, delving behind the historical and political headlines to examine every possible angle.
Rogo Productions has already conducted interviews with a wide range of prominent politicians, diplomats, academics, activist and journalists, including Professor Noam Chomsky, former UK prime minister Tony Blair, Nickolay Mladenov, UN ambassador to the region, and former Israel prime minister Ehud Barak.
Empty Planet (3×60'), also currently available for pre-sale, takes a trip around the world's most historic and eye-catching landmarks and landscapes while they're totally empty.
The series is being shot entirely through drone footage during the Covid-19 pandemic. It will then be combined with archive and narrative insight to give new perspectives of famous landmarks such as Rome's Colosseum.
Keep Quiet (1×94') is a powerful, biographical documentary film, previously available on Netflix, about Csanád Szegedi, an antisemitic, far-right Hungarian radical who went on a three-year journey to embrace Judaism when he discovered that he was, in fact, Jewish.
Kimble, the former Cineflix exec who founded Fugitive last year, said: "Keep Quiet did a fantastic job of raising Alex's international profile, so we are confident that all four projects will be very much in demand.
"We are especially pleased to be co-developing the incredible new scripted series Abby and taking it out to the market to find broadcast partners. It explores very contemporary themes but takes us into two polar-opposite worlds, the transgender community and New York's ultra-Orthodox Jewish community. Biopics often make for appealing subjects, as real life is always stranger than fiction – and the life covered in this story is truly unbelievable."
Recent News
TBI Weekly: Why Disney's 'Modern Family' deal matters
The narrative around the US studios' direct-to-consumer strategies ...
Cineflix Media's Julien Leroux launches UK-based Paper Entertainment
Former Cineflix Media exec Julien Leroux has formally ...
Italy's Casta Diva hires former Banijay exec Massimo Righini for ...
Italian media firm Casta Diva Group has launched a ...
News round-up: BBC adds 'Bates Motel' & Steve McQueen docs; Barcroft ...
BBC adds Bates Motel & Steve McQueen docs ...
Kids roundup: Netflix takes 'Oggy' reboot;  Wildbrain to shop 'Alva's ...
Netflix takes 'Oggy' reboot Netflix has acquired ...