France Télévisions to play Hardball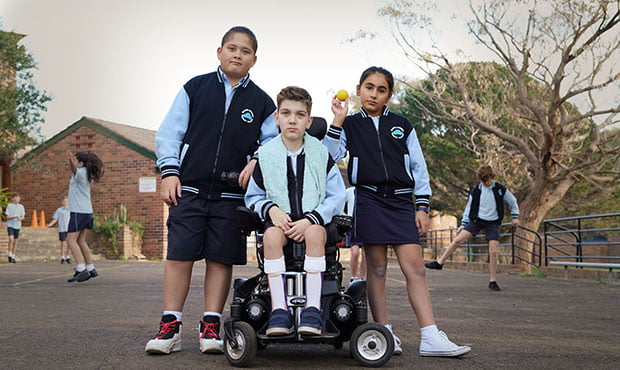 Hardball has been picked up around the world
Pubcaster France Télévisions has picked up an Australian live-action comedy series from Paris-based APC Studios' children's division APC Kids.
Distributed by the Australian Children's Television Foundation (ACTF) and APC Kids, Hardball (13×24') is produced by Northern Pictures in association with Screen Australia, Create NSW and the ACTF.
The show centres on a kid who moves from New Zealand to Western Sydney and finds himself in the thick of the ultra-competitive schoolyard game of handball.
Hardball premiered in Australia on ABC ME last year and has also been sold to broadcasters in Norway, Ireland, Canada, Hong Kong, Portugal and Slovenia, with details of those deals to be announced shortly.
Recent News
TBI Weekly: Why Disney's 'Modern Family' deal matters
The narrative around the US studios' direct-to-consumer strategies ...
Cineflix Media's Julien Leroux launches UK-based Paper Entertainment
Former Cineflix Media exec Julien Leroux has formally ...
Italy's Casta Diva hires former Banijay exec Massimo Righini for ...
Italian media firm Casta Diva Group has launched a ...
News round-up: BBC adds 'Bates Motel' & Steve McQueen docs; Barcroft ...
BBC adds Bates Motel & Steve McQueen docs ...
Kids roundup: Netflix takes 'Oggy' reboot;  Wildbrain to shop 'Alva's ...
Netflix takes 'Oggy' reboot Netflix has acquired ...