Fandango buys AVoD service Vudu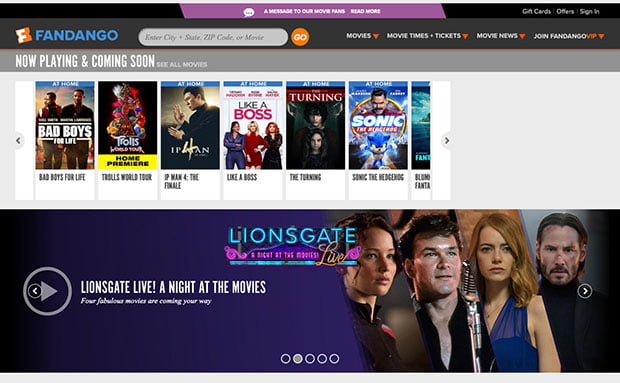 NBCUniversal's ticketing and streaming service Fandango has purchased transactional VoD service Vudu from US retail giant Wal-Mart for an undisclosed fee.
Wal-Mart paid a reported US$100m for the service in 2010 but had been looking for a buyer for it since last year.
The service, which allows viewers to purchase and rent films and series, confirmed the deal with Fandango, though not the financial terms, in a blog post today.
Fandango sells movie tickets via its app and website but also streams content through its FandangoNOW portal and subsidiaries Flixster, Movies.com and Rotten Tomatoes.
The blog post today from Vudu said: "While there will be many more exciting things to share in the months ahead, nothing about the Vudu experience is changing – your movie and TV library is safe and you will continue to have access to all your Vudu apps across your favourite devices.
"Vudu will continue to deliver an amazing experience and we promise that the future will bring more new features, offerings and other benefits as we join the Fandango family."
Recent News
TBI Weekly: Why Disney's 'Modern Family' deal matters
The narrative around the US studios' direct-to-consumer strategies ...
Cineflix Media's Julien Leroux launches UK-based Paper Entertainment
Former Cineflix Media exec Julien Leroux has formally ...
Italy's Casta Diva hires former Banijay exec Massimo Righini for ...
Italian media firm Casta Diva Group has launched a ...
News round-up: BBC adds 'Bates Motel' & Steve McQueen docs; Barcroft ...
BBC adds Bates Motel & Steve McQueen docs ...
Kids roundup: Netflix takes 'Oggy' reboot;  Wildbrain to shop 'Alva's ...
Netflix takes 'Oggy' reboot Netflix has acquired ...