Expectation options McGrath memoir
BBC Studios-backed UK prodco Expectation has optioned comedian Njambi McGrath's latest book, Through the Leopard's Gaze.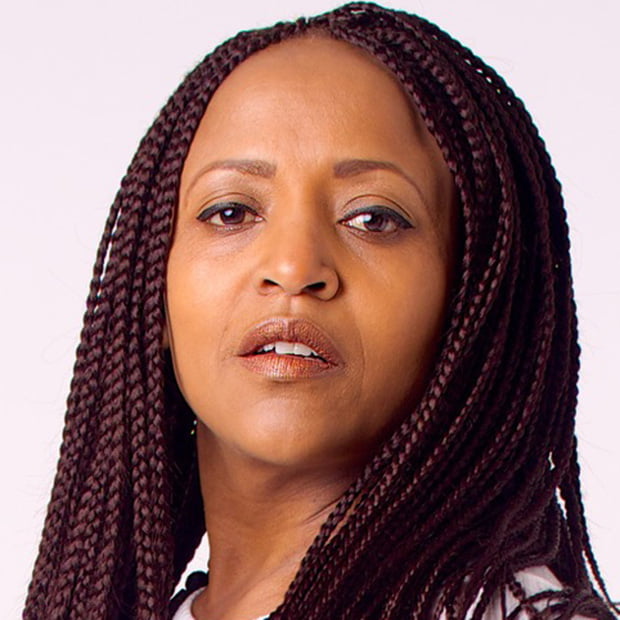 Njambi McGrath
The memoir traces McGrath's journey from her erratic and disturbing upbringing in Kenya to her outwardly settled London life, while also examining the brutality of colonialism and its long-term effects on the psyche of a nation and its individuals.
The memoir will be adapted into a scripted series produced by Expectation, Peter Fincham and Tim Hincks' prodco, which is behind BBC dark comedies In My Skin, Guilt and Alma's Not Normal.
Charlie Leech, producer at Expectation, said: "I was deeply moved, on so many levels, reading Through the Leopard's Gaze and am now delighted to be in development with Njambi and hopefully bringing her amazing and heartfelt book to a wider television audience."
Recent News
TBI In Conversation: Endemol Shine North America's Sharon Levy on ...
TBI's Mark Layton speaks to Sharon Levy, ...
Apple TV+ orders half-hour comedy from Patricia Arquette & Ben Stiller
Apple TV+ has ordered a half-hour comedy ...
See-Saw launches Australian prodco with 'The End's Samantha Strauss
North Water and Slow Horses producer See-Saw Films ...
NBCU ups inclusivity exec Janine Jones-Clark to EVP, expands remit
NBCUniversal has promoted diversity exec Janine Jones-Clark to EVP ...
All3Media Int'l hires Endemol exec Mike Gould for digital ...
London-based indie distributor All3Media International has appointed ...