European production starts to open up
[addthis tool="addthis_inline_share_toolbox_p9bf"]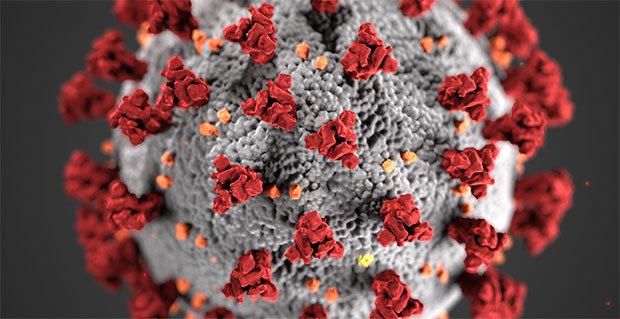 The pandemic has halted production around the world
The UK and Spain are among a clutch of European territories that have tentatively begun restarting television production, working in accordance with long lists of restrictions and protocols to protect against Covid-19.
The UK has been locked down since late March, but on Sunday its government gave the go-ahead for restrictions to be eased and for people to return to work where safe to do so.
A consultation on broadcasting and filming guidelines closes tomorrow, with long-running soaps Eastenders (BBC1), Emmerdale and Coronation Street (ITV) most urgently in need of returning to film.
The UK government has produced a 50-page document titled Our Plan to Rebuild: The UK Government's Covid-19 recovery strategy that includes guidelines for returning to work.
Restrictions include maintaining at least a two-metre distance from anybody outside your own household, frequent handwashing and minimal face touching, and limiting the number of people with whom you come into contact.
A spokesperson for the Department for Digital, Culture, Media and Sport said: "The government is working closely with the screen sector to understand how different types of productions can comply with social-distancing guidelines and give confidence to people in the TV and film industries that there are safe ways in which they can return to work."
In Spain, the local Film Commission has published an extensive list of guidelines for safe filming techniques as it too starts to relax its national lockdown.
Since Monday, shooting has been permitted in the regions of the country where the virus has had a lower impact, but that does not include Madrid or Barcelona.
Filming where there is no direct contact between participants can begin, but all cast and crew must be tested two weeks before they return to sets and then isolate for the intervening period.
Strict cleaning regimes, PPE for everybody on set, daily temperature tests, and no sharing of phones, computers and physical scripts are among scores of regulations outlined by the government for safe practice.
Elsewhere in Europe, following the Czech Republic's decision to open up to filming at the end of last week, Poland's government has also given the green light for film and TV production to resume on May 18.
Poland had attracted 26 international projects since the start of 2019 with a 30% production cash rebate, prior to the pandemic and subsequent lockdown. Masks for film crews, social distancing and limits to the number of people allowed on set are among the regulations in place there.
Iceland has already restarted local filming, and with restrictions on international arrivals easing, it is hoping to start welcoming international productions back to the country from June 15.
A mandatory two-week isolation for anybody arriving in Iceland from abroad is currently in place, but from June 15 that will be replaced by a test upon arrival.