Eccho to shop SBS drama formats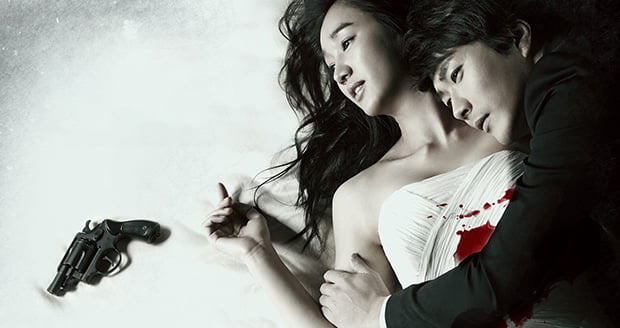 Queen of Ambition was a ratings hit in Korea
CJ ENM-owned Scandinavian distributor Eccho Rights has picked up scripted formats Queen of Ambition and Incarnation of Money from Korean broadcaster SBS.
Queen of Ambition is the story of a woman born into poverty who will let nothing stand in her way as she tries to rise to the top, while a hopelessly romantic man will sacrifice anything for her. But when she betrays him, he takes his revenge.
The series was a hit in Korea with its ratings tripling over the course of its broadcast, and the series has already been sold across South-East Asia, French-speaking Europe and Romania.
Incarnation of Money is a legal thriller about a prosecutor and four conspirators who carry out a scheme to kill a real estate mogul and steal his wealth. The series is written by the duo behind K-Drama hits Vagabond and Giant.
Sangil Yun, deputy general manager of SBS Contents Hub's global business team, said: "Eccho Rights has a proven track record of getting scripts adapted across borders, ensuring that the remakes retain the ingredients that made the originals so successful, but also providing something new to the international market. We are really excited to start working with their global team on this new partnership."
Eccho Rights has compiled a large scripted format catalogue from several South Korean production houses, such as CJ ENM, Pan Entertainment, JTBC and SBS, with more than 20 script adaptations in development around the world over the past 24 months.
Recent News
TBI Weekly: Why Disney's 'Modern Family' deal matters
The narrative around the US studios' direct-to-consumer strategies ...
Cineflix Media's Julien Leroux launches UK-based Paper Entertainment
Former Cineflix Media exec Julien Leroux has formally ...
Italy's Casta Diva hires former Banijay exec Massimo Righini for ...
Italian media firm Casta Diva Group has launched a ...
News round-up: BBC adds 'Bates Motel' & Steve McQueen docs; Barcroft ...
BBC adds Bates Motel & Steve McQueen docs ...
Kids roundup: Netflix takes 'Oggy' reboot;  Wildbrain to shop 'Alva's ...
Netflix takes 'Oggy' reboot Netflix has acquired ...