Earth to Luna lands on 9Go! down under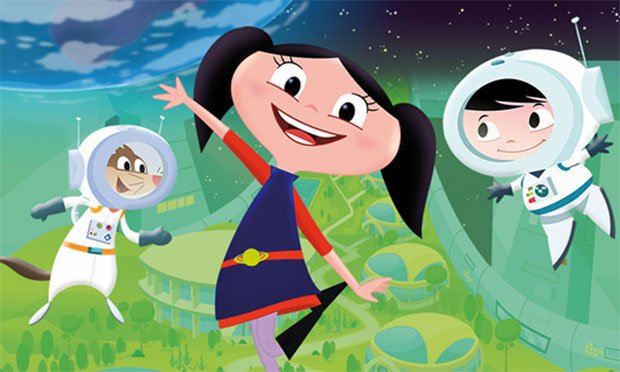 Earth to Luna
Nine Network in Australia has acquired all five seasons of animated preschool science series Earth to Luna from Irish distributor Monster Entertainment.
Nine will air Earth to Luna, which follows the adventures of a six-year-old who is passionately in love with science, on its free-to-air multichannel 9Go! from later this month.
The series is a coproduction between Brazilian animation company Pinguim Content and Discovery Kids Latin America.
It is available in 96 territories, including North America, Asia and Europe via Netflix and was sold recently to Sky Kids in the UK and Ireland.
Recent News
TBI Weekly: Six lessons from six months of HBO Max
Today marks six months to the day since WarnerMedia&...
China's Alibaba & Tencent 'held talks' to acquire rival iQiyi, ...
Chinese online giants Alibaba and Tencent have both held ...
UK's Channel 4 launches $40m content fund and unveils strategy for ...
UK comcaster Channel 4 has unveiled a new corporate strategy ...
How do you Zoom? What your virtual background says about you
TBI's favourite corporate wellness coach Tracy Forysth ...
News round-up: China extends 'Got Talent'; Daro launches AVOD streamer; Drive ...
China's Got Talent extended Fremantle and Syco ...