Earth to Luna lands on 9Go! down under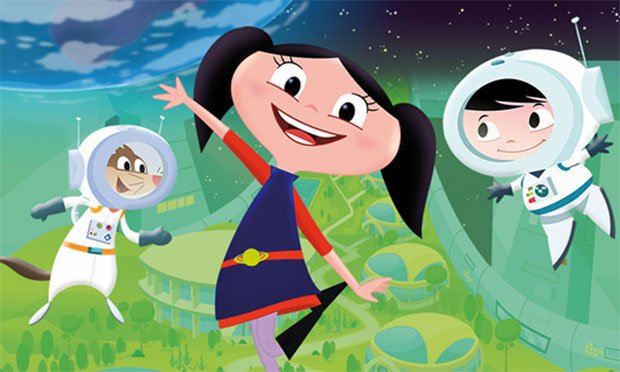 Earth to Luna
Nine Network in Australia has acquired all five seasons of animated preschool science series Earth to Luna from Irish distributor Monster Entertainment.
Nine will air Earth to Luna, which follows the adventures of a six-year-old who is passionately in love with science, on its free-to-air multichannel 9Go! from later this month.
The series is a coproduction between Brazilian animation company Pinguim Content and Discovery Kids Latin America.
It is available in 96 territories, including North America, Asia and Europe via Netflix and was sold recently to Sky Kids in the UK and Ireland.
Recent News
MIPCOM & MIPTV organisers Reed Midem replace CEO
MIPCOM and MIPTV organisers Reed Midem has appointed a ...
US set for 'historic' cord-cutting loss in 2020
The US pay TV industry will suffer 'historic&...
News round-up: Disney+ Hotstar extends 'Doctor Foster' remake; NPACT launches Covid-19 ...
Disney+ Hotstar returns to 'Doctor Foster' adaptation ...
DLT Entertainment buys into Mark Watson and Lianne Coop's Impatient ...
UK-and-US-based production and distribution company DLT Entertainment has invested ...
Blue Ant's Look Mom! hires Warner Bros., Disney alum
Look Mom! Productions, the Blue Ant Studios-owned animation outfit ...