Discovery Asia boards Robinson's train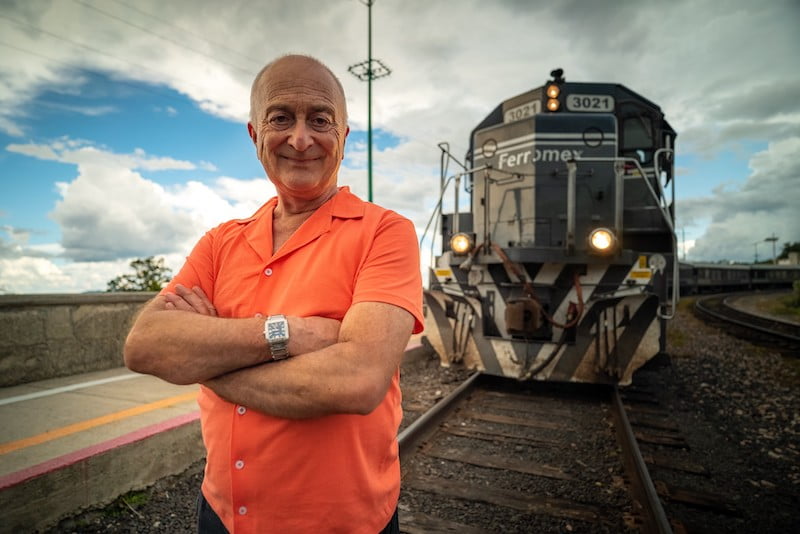 Around The World by Train will air on Discovery Networks Asia in October
Discovery Networks Asia has acquired UK factual entertainment series Around the World by Train from Rumpus Media and Motion Content Group.
The 6×60' series, commissioned by Channel 5 and presented by Sir Tony Robinson, will debut on Discovery Networks Asia this October.
The show sees the comedian, actor and author jumping on and off trains through India, Thailand, Malaysia, Australia, Japan, Europe and the US, disembarking in each country to explore.
Keshet International (KI) is distributor of the series but the deal with Discovery Networks Asia was struck via Singapore-based Bomanbridge Media, following an agreement with the Israeli company to represent 275 hours of its content in Asia.
As well as the Rumpus series, Bomanbridge will sell finished unscripted programmes from others within the KI umbrella, including Crackit Productions, Woodcut Media and Keshet Productions.
Recent News
Exclusive: Banijay Rights new-look distribution structure revealed  
Banijay Rights has restructured its sales operation following the ...
Sony Pictures Television launches online format festival
Sony Pictures Television (SPT) has unveiled plans to host ...
All3Media America CEO Tim Pastore stepping down
All3Media America CEO Tim Pastore is to step ...
Peacock offers new home to 'Mr Mercedes'
NBCUniversal-owned streamer Peacock has given a new home to ...
Fennessy brothers depart EndemolShine Oz; Peter Newman named CEO
EndemolShine Australia co-CEOs Mark and Carl Fennessy are leaving ...