Dance Moms spin-off struts to Lifetime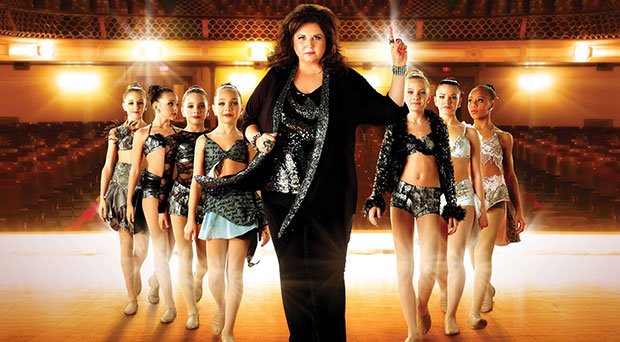 The original Dance Moms
US cablenet Lifetime has placed a 12-episode order for a virtual dance competition series fronted by Dance Moms' Abby Lee Miller.
In each episode of Dance Moms: Abby's Virtual Dance Off, the dance instructor encourages dancers from across the US to submit their best moves and footwork remotely to see who has what it takes to impress her enough to be crowned The Abby Dancer.
Miller will judge and critique each submission and will use Skype to name each episode's best dancer.
Dance Moms: Abby's Virtual Dance Off is produced by the Six West MediaTM group in association with Mother Media Group and No More Tears. Steve Ascher, Kristy Sabat and Allie Breslin serve as executive producers for Six West MediaTM, while Kim Chessler and Gena McCarthy exec produce for Lifetime.
McCarthy, exec VP of unscripted development and programming at Lifetime, said: "More than ever, our audiences need those familiar faces they love, and with the explosion of people filming their dance moves to be shared, Abby's Virtual Dance Off provides us the opportunity to bring some of the most talented dancers to the forefront on television."
Produced by Collins Avenue, Dance Moms has aired for eight seasons on Lifetime since premiering in 2011.
Recent News
TBI Weekly: Why Disney's 'Modern Family' deal matters
The narrative around the US studios' direct-to-consumer strategies ...
Cineflix Media's Julien Leroux launches UK-based Paper Entertainment
Former Cineflix Media exec Julien Leroux has formally ...
Italy's Casta Diva hires former Banijay exec Massimo Righini for ...
Italian media firm Casta Diva Group has launched a ...
News round-up: BBC adds 'Bates Motel' & Steve McQueen docs; Barcroft ...
BBC adds Bates Motel & Steve McQueen docs ...
Kids roundup: Netflix takes 'Oggy' reboot;  Wildbrain to shop 'Alva's ...
Netflix takes 'Oggy' reboot Netflix has acquired ...