CuriosityStream adds 62 hours from DCD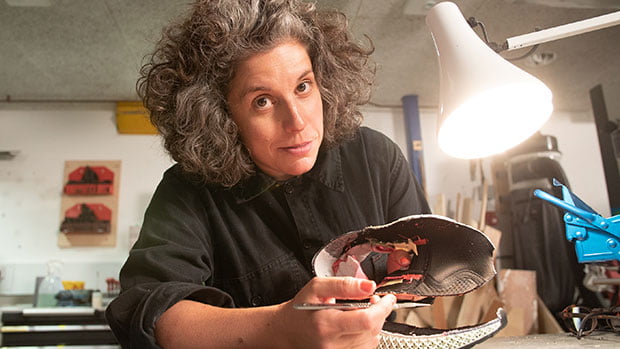 How to Make… is fronted by scientist Zoe Laughlin
US-based factual streamer CuriosityStream has acquired 62 hours of films and series from UK distributor DCD Rights.
The deal features 45 hours of Open University programming, including history series Empire of the Tsars: Romanov Russia with Lucy Worsley, Genius of the Ancient World and Pain, Pus & Poison, as well as educational titles such as The Story of Maths, Magic Numbers: Hannah Fry's Mysterious World of Maths and Secrets of the Universe.
Also included in the package is How to Make…, a 3×60' series from Banijay-owned Wonder Television that was recently broadcast on BBC4 in the UK.
The series sees scientist Zoe Laughlin challenge herself to make her version of some of everyday items that we all use such as trainers, toothpaste and brush, and headphones.
Nicky Davies Williams, CEO of DCD Rights, said: "Right now, many of us, including parents with children, are at home for an extended period and are looking for different ways to discover new stories and learn new skills.
"We are delighted that the Open University, as well as the many other factual producers we represent, are able to come to the rescue and offer illuminating, engaging and ultimately entertaining series to complement schedules for all types of platforms around the world."
Recent News
TBI Weekly: Why Disney's 'Modern Family' deal matters
The narrative around the US studios' direct-to-consumer strategies ...
Cineflix Media's Julien Leroux launches UK-based Paper Entertainment
Former Cineflix Media exec Julien Leroux has formally ...
Italy's Casta Diva hires former Banijay exec Massimo Righini for ...
Italian media firm Casta Diva Group has launched a ...
News round-up: BBC adds 'Bates Motel' & Steve McQueen docs; Barcroft ...
BBC adds Bates Motel & Steve McQueen docs ...
Kids roundup: Netflix takes 'Oggy' reboot;  Wildbrain to shop 'Alva's ...
Netflix takes 'Oggy' reboot Netflix has acquired ...