Crackle lines up scripted, sport docs, films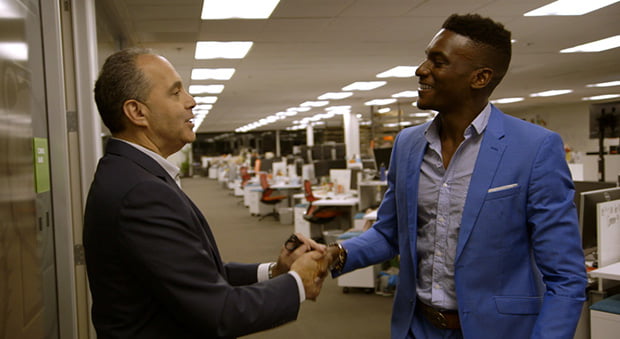 Crackle Plus will offer S2 of Going From Broke
US AVoD service Crackle Plus has unveiled a slate of up to 200 hours of original content, mixing sports docs with scripted series, feature films and unscripted programming.
Part of media group Chicken Soup for the Soul Entertainment, Crackle Plus sources its original content from sister companies Screen Media and Landmark Studio Group.
The service launched its slate at this year's digital edition of the NewFronts festival. Among its unscripted titles are musical series History of Gangster Rap (4×60'), the second season of Going From Broke (10×30') and World's Smartest Homes (10×30').
Sports series Road to Raceday (8×60'), upcoming standalone doc Anything is Possible (1×60') and new show Sports Confidential (4×60') also feature, along with scripted series Spides (8×60'), Safehaven (10×60'), Flagrant (10×60') and The Operative (10×60').
Capping off the slate are Nicolas Cage-fronted feature Willy's Wonderland (1×90') and Landmark Studio Group's Trigger Point (2×90').
Crackle Plus has doubled its content offerings since May 2019 and seen audience growth of about 40% since it began to introduce original and exclusive programming in October.
Chicken Soup for the Soul Entertainment bought a stake in Crackle, which was originally part of Sony Pictures Television, in March last year.
Recent News
Amazon fast-tracks 'The Boys' spin-off after global success
A spin-off to Amazon's comic book series ...
UK factual indie Passion Planet hires wildlife producer Nick Stringer
UK prodco Passion Planet, a division of London-based factual ...
News round-up: ITV America's Sirens reveals 'Baddies'; Cineflix sells 'Ordinary ...
Sirens unveils 'Baddies' with 16-year-old Marsai Martin ...
Gaumont preps Mexican drama with 'This Is Not Berlin' duo
French studio Gaumont is developing a Mexican music drama ...
HBO Max orders 'dark, horror-tinged' Pretty Little Liars reboot
HBO Max is rebooting Pretty Little Liars with a ...