Covid-19 fund for UK TV opens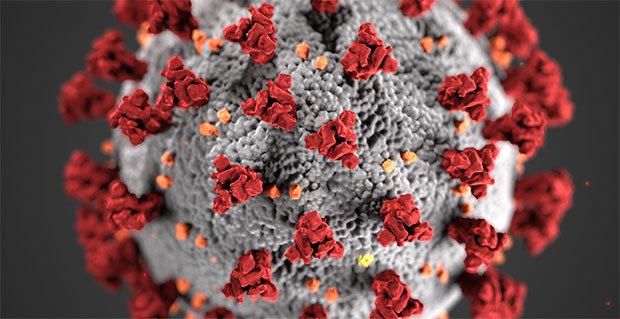 The coronavirus pandemic is having a significant impact on the TV industry
The UK Covid-19 Film & TV Emergency Relief Fund has gone live today to provide support to the workers and freelancers who have been hit hardest by the closure of productions across the country.
Created by the Film & TV Charity in partnership with the BFI, the fund is open for applications supported by initial donations totalling £2.5m (US$3.1m) from Netflix, the BFI, BBC Studios, BBC Content, WarnerMedia and several individuals.
It comes after a recent online survey of 1,895 people, conducted by The Film & TV Charity last week, found that 74% of film and TV freelancers fall outside government support schemes, while more than 90% of industry freelancers are no longer working because of the crisis.
The Film & TV Charity and the BFI are covering all overheads, enabling donations to go directly to eligible workers and freelancers across film, TV and cinema. One-off grants of between £500 and £2,500 will be awarded based on need.
Applications for the one-off grants can be made via the Film & TV Charity's website here. Applications will remain open for two weeks and the time-limited fund is being administered by the Film & TV Charity with support from BFI staff.
The relief fund has launched alongside the Film & TV Charity's urgent fundraising appeal and new repayable grants scheme, which offers support for industry freelancers waiting for payments under the government's self-employment income support scheme.
The Covid-19 Film & TV Repayable Grants Scheme opens on April 15 and applicants will have one week to make a claim via The Film & TV Charity's website.
Alex Pumfrey, CEO of the Film & TV Charity, said: "Unprecedented times call for an exceptional response. The Covid-19 Film & TV Emergency Relief Fund is unique, time-limited and designed to provide financial support where the need is most acute. Our systems will highlight applicants who are experiencing particular distress and our experienced team will respond to those red flags with personal follow-up calls."
BFI CEO Ben Roberts added: "We know a huge number of freelance professionals in our community have been some of the hardest hit during the coronavirus crisis, so we are delighted that the fund is now open for applications. We are also incredibly thankful for the generosity shown by industry partners and individuals who have stepped in so far to support their colleagues."
Recognising the significant mental health pressures arising as a result of Covid-19, the Film & TV Charity is now developing advice on how to stay mentally well at home and is creating a new supportive community forum for freelancers in line with the charity's Whole Picture Programme for better mental health.
The BFI, meanwhile, is leading an industry-wide Screen Sector Task Force that is looking at the wide-ranging impacts of the pandemic on the industry and its workforce, as well as working with the government to ensure all of the ramifications and impacts are considered. The BFI has up-to-date industry advice for freelancers and other areas of the sector here.
Recent News
TBI Weekly: Why Disney's 'Modern Family' deal matters
The narrative around the US studios' direct-to-consumer strategies ...
Cineflix Media's Julien Leroux launches UK-based Paper Entertainment
Former Cineflix Media exec Julien Leroux has formally ...
Italy's Casta Diva hires former Banijay exec Massimo Righini for ...
Italian media firm Casta Diva Group has launched a ...
News round-up: BBC adds 'Bates Motel' & Steve McQueen docs; Barcroft ...
BBC adds Bates Motel & Steve McQueen docs ...
Kids roundup: Netflix takes 'Oggy' reboot;  Wildbrain to shop 'Alva's ...
Netflix takes 'Oggy' reboot Netflix has acquired ...