Covid-19 docs head TVF spring slate
[addthis tool="addthis_inline_share_toolbox_p9bf"]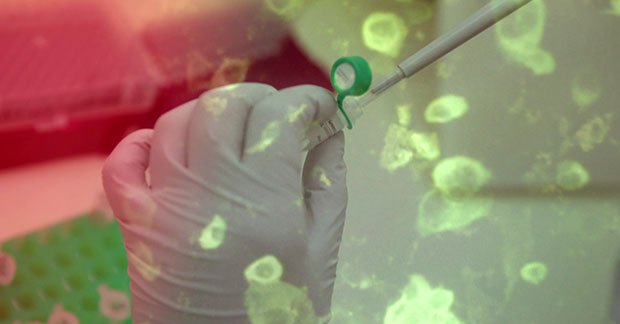 Mediacorp's Coronavirus: The Silent Killer looks at the response to the pandemic
UK-based factual distributor TVF International is launching more than 300 hours of new programming in its spring slate, led by five documentaries exploring the coronavirus pandemic.
What's it Like to Catch Coronavirus? (1×47′) and Coronavirus: How the World is Changing (1×47′) were both commissioned recently by Channel 4 from Britespark Films. The first explores what the virus does to people's physical, mental and economic health, while the second investigates the long-term effects of the outbreak.
The remaining three Covid-19 docs come from Singapore's Mediacorp. Coronavirus: The Silent Killer (1×48′), Coronavirus: Race Against the Pandemic (1×48′) and Stronger: The Battle Against Covid-19 (1×48′) each explore the pandemic from a different angle, from the effectiveness of responses across the world to the science behind the virus as told by frontline health officials.
Also from Mediacorp is the latest season of investigative series Undercover Asia (10×48′).
Within the science genre, TVF has added China's Science Revolution (5×22'/1×52′), Venus Death of a Planet (1×52′) and new seasons of Innovation Nation (156×22') and Did I Mention Invention (34×20').
TVF's history line-up includes VE Day: Minute by Minute (1×47′), Mark of Empire: Asia's Ancient Kingdoms (4×48′) and Secret Wars (2×52′).
In natural history, TVF has added the latest episode of the blue-chip Wild City franchise, River World (1×48′), as well as Animal Instincts (8×52′) and BBC doc Inside Edinburgh Zoo (6×60′).
Also from the BBC are docs The Children's Hospital (16×30′) and Night Force (10×30′).
Lifestyle and health programming, meanwhile, includes Hack Your Age (1×45′) and the third instalment of Ageless Gardens (15×22′), both from Zoomer TV, in addition to Destination Vacation (7×30′), On Safari (8×30′) and the third season of Remarkable Living (30×23′).
TVF is also releasing two feature-length docs, Hurdle and El Metido. The former is an intimate portrait of a new generation of Palestinians who practice parkour as a means to overcome personal and political obstacles. The latter follows German Cabera, a man obsessed with recording the violent crime that pervades the streets of Guatemala City. Both will have 60-minute cut-down versions available.
Other programmes in the slate includes Eva (8×25′), made for Nent Group's Viaplay, and the fifth season of Peer to Peer (75×23′).
Will Stapley, TVF International's head of acquisitions, said: "TVF's slate of specialist factual content showcases the world's best filmmakers and our latest offering of carefully selected documentaries will inspire, inform and entertain at a time when the world has never had a more captive audience."