Chinese trio in Brilliant Fremantle deal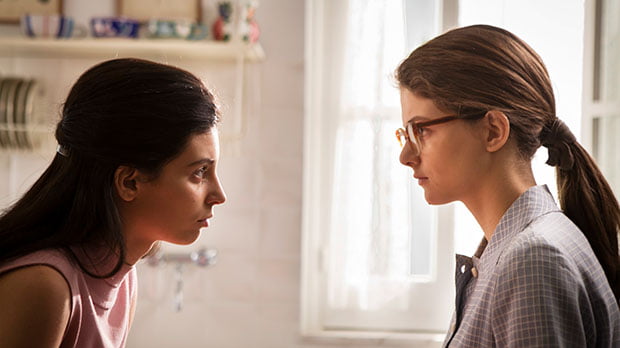 My Brilliant Friend is based on a book by Elena Ferrante
Chinese video platforms iQiyi, Youku and Tencent Video have acquired the second season of an Italian-language drama from international distributor Fremantle.
Based on the second book of Elena Ferrante's bestselling series, My Brilliant Friend: The Story of a New Name recently launched on Italy's Rai 1 and also aired on HBO in the US.
The three Chinese outlets have also re-licensed the first season of the series, which is produced by Lorenzo Mieli and Mario Gianani for Fremantle firms The Apartment and Wildside and by Domenico Procacci for Fandango, in coproduction with Mowe and Umedia.
Paolo Sorrentino and Jennifer Schuur serve as exec producers on the title, which is an HBO and Rai Fiction copro.
Haryaty Rahman, Fremantle's senior VP of distribution for Asia, international, said: "Ferrante's masterful story has been enjoyed by Chinese readers for years. The first season was a huge hit for audiences across the country and it is clear that the genuineness and delicacy of the friendship between the two female characters resonates with millions across borders.
"The fact the series has sold to the biggest platforms in the region at the same time non-exclusively is testament to its popularity and to the growing appetite for globally renowned drama.
Fremantle handles international distribution of My Brilliant Friend in association with Rai Com.
Recent News
TBI Weekly: Why Disney's 'Modern Family' deal matters
The narrative around the US studios' direct-to-consumer strategies ...
Cineflix Media's Julien Leroux launches UK-based Paper Entertainment
Former Cineflix Media exec Julien Leroux has formally ...
Italy's Casta Diva hires former Banijay exec Massimo Righini for ...
Italian media firm Casta Diva Group has launched a ...
News round-up: BBC adds 'Bates Motel' & Steve McQueen docs; Barcroft ...
BBC adds Bates Motel & Steve McQueen docs ...
Kids roundup: Netflix takes 'Oggy' reboot;  Wildbrain to shop 'Alva's ...
Netflix takes 'Oggy' reboot Netflix has acquired ...