Channel 4 calls in Canada's Coroner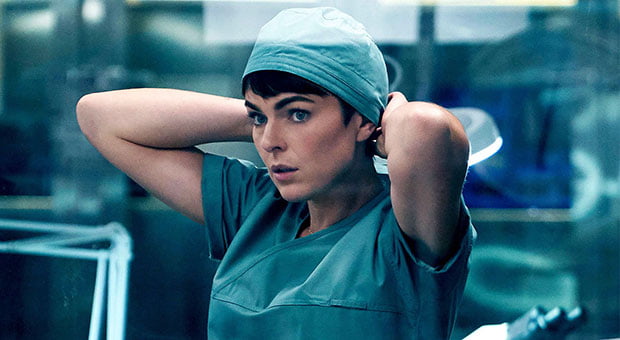 Serinda Swan stars in Coroner
UK broadcaster Channel 4 has acquired the first two seasons of Canadian drama series Coroner, which has just been renewed for a third run by original broadcaster the CBC.
The drama follows the work of a recently widowed, newly appointed coroner who investigates deaths in Toronto while coping with her clinical anxiety, raising her teenage son and the prospect of beginning a new relationship.
An original drama for Canuck pubcaster the CBC, Coroner was inspired by MR Hall's bestselling book series It is produced by Muse Entertainment, Back Alley Films and Cineflix Studios, with Morwyn Brebner, Adrienne Mitchell, Jonas Prupas, Brett Burlock and Peter Emerson serving as exec producers.
The deal comes as CBC confirmed a third 10-part season of the show, and follows soon after The CW's acquisition of the series for the US market.
Channel 4 and The CW picked up the first two seasons (16×60') from UK-based Cineflix Rights. In the UK, it will air on C4's sister general entertainment network More4.
Recent News
TBI Weekly: Supersized restructuring reflects global streaming revolution
Covid-19's impact on the global TV industry ...
Comcast talks up Peacock's AVOD/SVOD hybrid model as sign-ups ...
NBCUniversal's newly launched streamer Peacock has reached 22 ...
Buccaneer & Nevision partner with Framestore on 'Beetle Boy' adaptation
UK-based Buccaneer Media has partnered with indie producer and ...
Sky History's 'The Chop' cancelled over Nazi tattoo concerns
The UK's Sky History has cancelled reality ...
NATPE moves Miami online, unveils news, diversity & sports events
NATPE is moving its Miami-based event in January online ...