Beeb considering BBC3 U-turn
[addthis tool="addthis_inline_share_toolbox_p9bf"]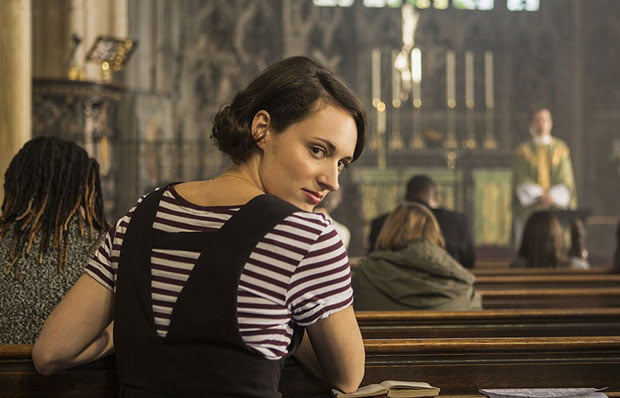 Phoebe Waller-Bridge in Fleabag
The BBC has confirmed it is considering the case for bringing back BBC3 as a linear TV channel, four years after it became an online-only network.
Since moving online, the UK pubcaster's brand for 16- to 34-year-olds has commissioned breakout scripted hits such as Fleabag, This Country and Normal People, all of which have subsequently received linear TV windows on BBC1 or BBC2.
A BBC spokesman said: "We'd be wrong not to back a service that is doing better than anyone could have ever conceived."
While a potential move back to linear is still up in the air – with the development of viewing habits during the Covid-19 crisis said to be one deciding factor – BBC3 will get a major funding boost when the BBC reveals its annual plan later today.
Reports suggest BBC3's funding is set to be doubled from somewhere between £30m (US$37m) and £40m to a figure between £60m and £80m.
This will result in funding cuts to flagship channels such as BBC1 and BBC2, as well as arts and culture channel BBC4, which is facing an uncertain future. No updates are expected on the future of BBC4, which has been rumoured for the axe, in the BBC's annual plan today.
Reports began circulating earlier this month that BBC4 could be axed as part of cost-cutting measures at the pubcaster, with funds for the older-skewing channel diverted towards BBC3 as the corporation targets youth. The BBC has denied there are plans to close BBC4.
BBC3 was controversially made an online-only channel in 2016 as part of cost-cutting measures at the Beeb. The decision is thought to have saved the pubcaster around £30m a year, less than the £50m the BBC cited when the plans were first revealed.