BBC1 reaches for Oz Heights
[addthis tool="addthis_inline_share_toolbox_p9bf"]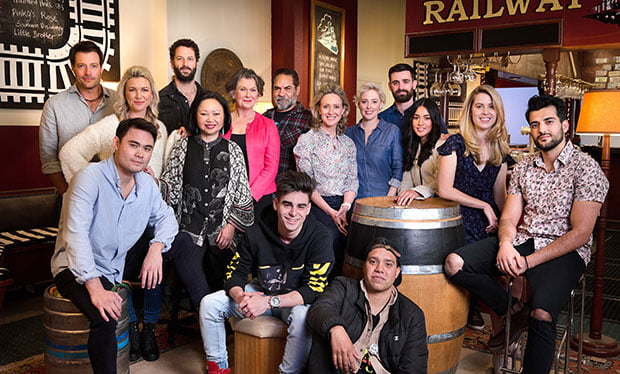 The Heights was made for the ABC
The UK's BBC1 has picked up an Australian drama for its daytime line-up as major channels around the world continue to turn to acquisitions and library shows to fill schedule gaps created by the pandemic.
The UK pubcaster has taken the first two seasons of The Heights, which is produced by NBCUniversal International Studios' Matchbox Pictures in association with For Pete's Sake Productions.
The first season of the show, which aired down under on the ABC, will premiere as part of BBC1's daytime offering on June 15, with the second run slated for later in the year.
The Heights explores the relationships, work and hurdles faced by six families living in a tower block in a rapidly gentrifying inner-city district.
Carla-Maria Lawson, head of BBC daytime and early peak, said: "This slice of life from the melting pot that is urban Australia is loaded with humour and drama and quickly draws you into the very diverse lives of its characters. Daytime viewers love drama with compelling story telling at its heart, and The Heights does that brilliantly."
The show was created at Matchbox Pictures by Warren Clarke (Mustangs FC), who also serves as showrunner, and Que Minh Luu. It is produced by Peta Astbury-Bulsara (The Marriage of Figaro) and executive produced by Debbie Lee for Matchbox Pictures and Sally Riley and Que Minh Luu for the ABC.
The Heights is produced in Perth and is distributed internationally by NBCUniversal Global Distribution. It was acquired for the BBC by Sue Deeks, head of programme acquisition.
In other news, BBC1 has commissioned a second season of its spy drama The Capture, produced by Heyday Television and NBCUniversal International Studios.
Holliday Grainger will return as Rachel Carey for the second series, which is set to follow season one's shock ending where Carey seemingly joined forces with the shadowy correction team she had previously sought to expose.