Bad House, Next Venture team for Duty Calls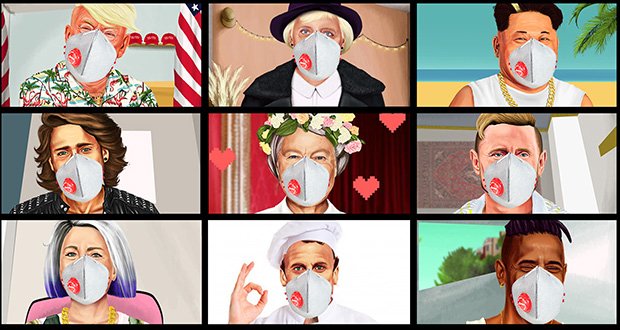 Satire series Duty Calls

Photo: @AmitShimoni/Next Venture Films
Lagardère Studios-backed Bad House and LA- and Tel Aviv-based Next Venture Films are joining forces to coproduce and distribute an animated series from Israel.
Created by writer and director Assaf Machnes and illustrator Amit Shimoni, Duty Calls is a satirical series featuring world leaders talking on video platforms like Zoom or Teams.
Under the deal, Bad House and Next Venture Films will coproduce the show in all of Lagardère Studios' key territories: France, French-speaking countries, Spain, the Netherlands and Finland.
"Assaf and Amit are an incredibly talented creative duo based in Israel and I'm thrilled that, together with Lagardère Studios, we can provide them the proper support for their fun animated content to reach international audiences," said David Litvak, chairman of Next Venture Films.
Thomas Plessis, chief digital officer of Lagardère Studios, added: "It's part of our DNA to work with international experienced talent and it's a great opportunity for Lagardère Studios to explore new areas such as animation to develop a satirical programme. This genre is very popular on digital platforms and linear TV, especially these days when people definitely need fun."
The news comes after France's Mediawan today revealed plans to buy Lagardère Studios, Spanish prodco Good Mood and a stake in Germany's Leonine, in order to create a pan-European production group.
Recent News
Walter Presents expands Nordic offering with NENT deal
Drama streamer Walter Presents has extended its acquisitions spree ...
Lineup Industries partners with NHK Enterprises to take Japanese formats global
International indie distributor Lineup Industries and NHK Enterprises, the ...
Nippon and Story Lab open '9 Windows' with first format co-development
Japanese multi-platform network Nippon TV and global production and ...
Amazon fast-tracks 'The Boys' spin-off after global success
A spin-off to Amazon's comic book series ...
UK factual indie Passion Planet hires wildlife producer Nick Stringer
UK prodco Passion Planet, a division of London-based factual ...