AT&T names Stankey as CEO
US telco AT&T has appointed president and chief operating officer John Stankey as its CEO ahead of chairman and CEO Randall Stephenson's retirement.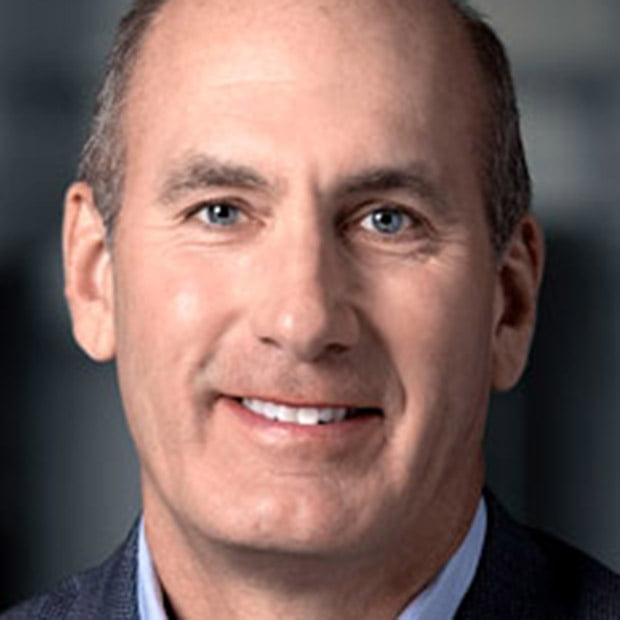 John Stankey
Stankey will assume the position on July 1, while Stephenson will serve as executive chairman of the board of directors until January 2021 to ensure a smooth leadership transition, WarnerMedia's parent company said.
AT&T's board will elect an independent director as its new chairman after Stephenson steps down from the board. The exec has been AT&T's chairman and CEO for 13 years.
The board has also made Stankey a member of the board of directors, effective June 1.
Stankey's selection as AT&T's next CEO completes the final phase of a succession-planning process that AT&T's board began in 2017.
"Leadership succession is one of the Board's most important responsibilities," said AT&T director Beth Mooney. "After an extensive evaluation, it was clear that John Stankey was the right person to lead AT&T into the future."
Stankey has served as president and COO since October 2019. He joined AT&T in 1985 and has worked in nearly every area of its business, from corporate strategy and technology, to operations and media and entertainment.
His previous roles at the firm include CEO of WarnerMedia; CEO of AT&T Entertainment Group; chief strategy officer; chief technology officer; CEO of AT&T Operations; and CEO of AT&T Business Solutions.
At the start of this month, former Hulu boss Jason Kilar was named CEO of WarnerMedia, overseeing Warner Bros, HBO and the company's forthcoming streaming service HBO Max, the role held by Stankey before his elevation to president and COO of AT&T.
Stephenson said: "I congratulate John, and I look forward to partnering with him as the leadership team moves forward on our strategic initiatives while navigating the difficult economic and health challenges currently facing our country and the world.
"John has the right experiences and skills, and the unflinching determination every CEO needs to act on his convictions. He has a terrific leadership team onboard to ensure AT&T remains strong and continues to deliver for customers and shareholders for years to come."
Stankey said: "I'm honoured to be elected the next CEO of AT&T, a company with a rich history and a bright future. My thanks go to Randall for his vision and outstanding leadership during a period of tremendous change and investment in the core capabilities needed to position AT&T well for the years ahead.
"And I appreciate the board's confidence in me leading the company during our next chapter of growth and innovation in keeping people connected, informed and entertained. We have a strong company, leading brands and a great employee team, which I'm privileged to lead. I couldn't be more excited about the new opportunities we have to serve our customers and communities and create value for our shareholders."
Earlier this year, AT&T reported a decline in revenue in the fourth quarter of 2019, impacted by its investment in HBO Max. The streamer will arrive the US on May 27, offering in excess of 10,000 hours of content from across the WarnerMedia catalogue at launch.
Among the launch titles will be all 236 episodes of Friends, which disappeared from Netflix in the US at the beginning of the year, and all 12 seasons of The Big Bang Theory, which cost a fee reportedly as high as US$1bn as part of the arms race between streamers for library content last year.
Among the originals scheduled to premiere at launch are Anna Kendrick-fronted comedy Love Life, Russell Simmons exposé On the Record, unscripted competition shows Legendary and Craftopia, new Looney Tunes Cartoons and The Not Too Late Show With Elmo.
The service will cost US$15 a month and also boasts films from the Warner Bros library. It follows the global roll-out of rival streamer Disney+ over the past few months.
Recent News
TBI Weekly: Why Disney's 'Modern Family' deal matters
The narrative around the US studios' direct-to-consumer strategies ...
Cineflix Media's Julien Leroux launches UK-based Paper Entertainment
Former Cineflix Media exec Julien Leroux has formally ...
Italy's Casta Diva hires former Banijay exec Massimo Righini for ...
Italian media firm Casta Diva Group has launched a ...
News round-up: BBC adds 'Bates Motel' & Steve McQueen docs; Barcroft ...
BBC adds Bates Motel & Steve McQueen docs ...
Kids roundup: Netflix takes 'Oggy' reboot;  Wildbrain to shop 'Alva's ...
Netflix takes 'Oggy' reboot Netflix has acquired ...