Arte, Movistar+ board Baghdad Central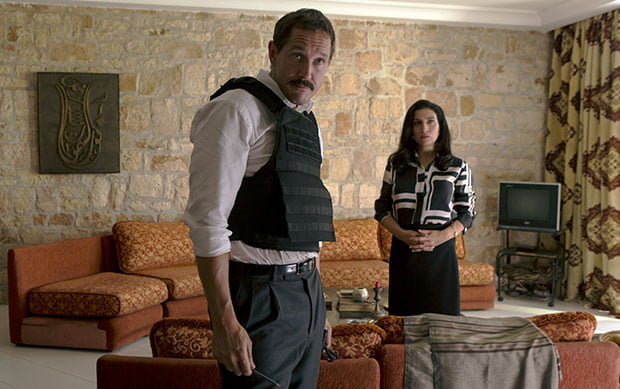 Baghdad Central launched on Channel 4 in the UK and US streamer Hulu
Franco-German cultural broadcaster Arte and Spanish pay TV broadcaster Movistar+ have picked up crime drama Baghdad Central following its premiere on Channel 4 in the UK.
The two networks have acquired the 6×60' series from Fremantle, which earlier shopped US rights to Disney-owned streamer Hulu. The streamer premiered the show stateside recently.
Arte will air the series across its networks in French- and German-speaking Europe, including France, Germany, Austria, Belgium, Luxembourg and Switzerland.
Movistar+, which also acquired The Investigation and The Salisbury Poisonings from Fremantle in an exclusive package deal, will launch the dramas on its platform in Spain.
CBC in Canada has also acquired the show along with Globoplay in Brazil, Mnet across Africa, Canal+ in Poland and Cosmote TV in Greece.
Fremantle has also done deals with MX Player (India), AMEDIATEKA (Russia), IVI (Russia), BBC Persian (MENA), LMT (Latvia), GO (Malta) and D-Smart (Turkey).
Produced by Fremantle's UK-based scripted label Euston Films, the Iraq War drama series is based on the novel by Elliott Colla and is written by Bafta-nominated writer Stephen Butchard (The Last Kingdom, House of Saddam).
Starring Waleed Zuaiter, Corey Stoll, Bertie Carvel, Clara Khoury, Leem Lubany, July Namir and Neil Maskell, the series is set in October 2003 in Baghdad after Saddam Hussein has fallen and the city lies at the centre of the coalition's efforts to secure the region.
Recent News
Show of the week: How To Become Superhuman
Reality-driven adventure formats have become hugely popular over ...
ViacomCBS International Studios launches new kids division; Nina Hahn to head
ViacomCBS International Studios (VIS), a division of ViacomCBS Networks ...
'The Crown' producer Suzanne Mackie launches new production company
Suzanne Mackie, one of the executive producers behind Netflix ...
Producer Sean Dulake shares five takeaways from filming during a pandemic
Sean Dulake, co-founder and president of Los Angeles and ...
TBI Tech & Analysis: Emerging super-trends for 2021
2020 has brought unprecedented change for the content business, with ...