AMC TV fills up on Filly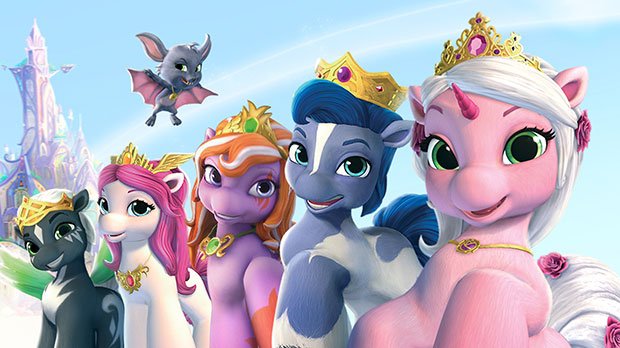 Filly Funtasia is shopped by Imira Entertainment
Eastern European broadcaster AMC TV, owned by AMC Networks International, has picked up a children's series from Spain-based Imira Entertainment for its Minimax channel.
Filly Funtasia is a computer-animated fantasy series based on the Filly toy franchise created by Jacob and Henrik Andersen for Hong Kong toy company Dracco.
AMC will air the first 26×22′ season of the show on its Minimax channel servicing Hungary, Romania, Moldova, the Czech Republic, Slovakia, Serbia, Kosovo, Montenegro, Macedonia, Bosnia-Herzegovina, Croatia and Slovenia.
Imira Entertainment, which distributes the series, is the distribution arm of India's Toonz Media Group.
Recent News
News round-up: ITV America's Sirens reveals 'Baddies'; Cineflix sells 'Ordinary ...
Sirens unveils 'Baddies' with 16-year-old Marsai Martin ...
Gaumont preps Mexican drama with 'This Is Not Berlin' duo
French studio Gaumont is developing a Mexican music drama ...
HBO Max orders 'dark, horror-tinged' Pretty Little Liars reboot
HBO Max is rebooting Pretty Little Liars with a ...
AMC names SVOD president Miguel Penella as head of AMC+
AMC Networks is expanding the remit of its SVOD ...
Kids roundup: HBO Max seeks 'Squish'; Kids execs launch new prodco; ...
HBO Max seeks 'Squish' WarnerMedia-owned streamer HBO ...