AMC looks into Salisbury Poisonings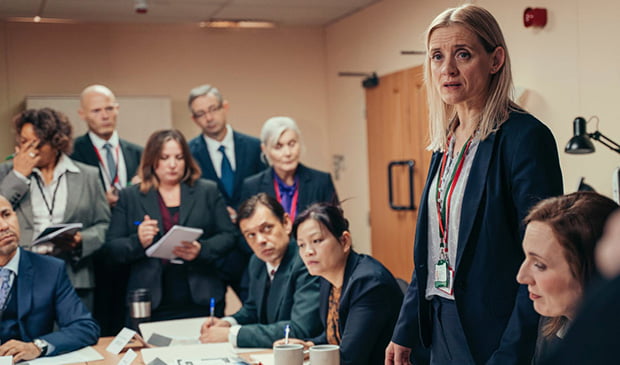 The Salisbury Poisonings will debut in the US this autumn
US cablenet operator AMC Networks has picked up BBC fact-based drama series The Salisbury Poisonings from distributor Fremantle.
The series tells the true story of the 2018 botched attempt to murder former Russian double agent Sergei Skripal and his daughter Yulia in the UK city of Salisbury. Investigations found that the nerve agent Novichok was used, just half a teaspoon of which could kill 20,000 people.
Produced by UK prodco Dancing Ledge Productions, The Salisbury Poisonings premiered on BBC1 and was the highest-rated launch of a drama in the UK in six years.
It is exec produced by Laurence Bowen, Chris Carey, Lucy Richer, Adam Patterson and Declan Lawn, with the latter two also writing the series. Saul Dibb is director as well as exec producer, while Karen Lewis serves as series producer. Fremantle handles international sales.
The Salisbury Poisonings is set to make its US debut this autumn.
Dan McDermott, president of original programming for AMC and co-president of AMC Studios, said: "The Salisbury Poisonings is a riveting story about the bravery and resilience of a small town under siege from a silent killer. With mysterious twists and turns and an array of complex, heroic characters, it's exactly the type of captivating, high-end scripted drama that our audience craves, and we're thrilled to share it with them this fall."
Recent News
MIPCOM & MIPTV organisers Reed Midem replace CEO
MIPCOM and MIPTV organisers Reed Midem has appointed a ...
US set for 'historic' cord-cutting loss in 2020
The US pay TV industry will suffer 'historic&...
News round-up: Disney+ Hotstar extends 'Doctor Foster' remake; NPACT launches Covid-19 ...
Disney+ Hotstar returns to 'Doctor Foster' adaptation ...
DLT Entertainment buys into Mark Watson and Lianne Coop's Impatient ...
UK-and-US-based production and distribution company DLT Entertainment has invested ...
Blue Ant's Look Mom! hires Warner Bros., Disney alum
Look Mom! Productions, the Blue Ant Studios-owned animation outfit ...